We've had a lot going on this past month at PreApps and even more coming up. We want to make sure you can share in on everything happenning so here's a glimps at everthing PreApps this month! Developers won't want to miss out on some of these amazing deals and opporutnities.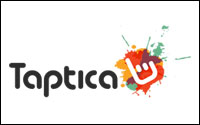 First off we would like to welcome our new partners Taptica. This great new partnership will give registered PreApps publishers 2,500 free users. These are 2,500 bona-fide high quality users from Taptica's network to help you get your app off to the right start. All brought to you by your friends at PreApps. Once you have registered for any of pre-apps services send a note to the guys at Taptica at courtney.k@taptica.com telling them you would like 2,500 free users. Make sure to include your company and app name! To find out more about our partnership check our our blog post
Apps Funder also joined us this month. This is a great tool for developers who need to fund their app. AppsFunder helps apark life into new mobile apps by facilitating crowdfunding. Not only does this allow for apps to be funded, it creates a fan base. If developers need help in getting their app off the ground, this is a great source to get the financial support needed.
Now to the fun part for you developers out there...we have discounts! There are two great events coming up that those in the mobile sphere won't want to miss out on and we have exclusive deals for you.
Our friends at

VentureBeat

are gearing up
for

MobileBeat

2013, their sixth annual event on the future of mobile. This event gathers industry leaders to discuss how they are looking to create a fully integrated mobile experience. It takes place on
July 9-10
in San Francisco and we're offering the PreApps community 20% off! Just use the promo code PreApps.
Another exciting event later this summer is The SharePoint Technology Conference. Coming to Boston
August 11-14
it is the world's premier independent event for SharePoint. The format includes 90+ technical classes, tutorials and breakout classes with content geared to IT professionals, business managers and developers. It features top Microsoft MVPs, dozens of expert MS speakers and solutions from 40+ exhibitors (exhibits admission is FREE!). Receive a $100 discount off either the prevailing price of a 4-day or 3-day pass by inserting the code MEDIASPONSOR when prompted on the eRegistration page linked from
www.sptechcon.com
. Make sure to register early for the best rates.
There you have it, PreApps exciting news this month! Don't forget to keep voting, commenting, and becoming a beta tester for all our apps out there! Make sure to check in tomorrow when we give you our favorite apps of the week!