Feeling overwhelmed by looming deadlines, task items, and stacks of papers? Is there no reprieve in sight? Check out these five recommendations to help simplify and organize your life.
1. Finovera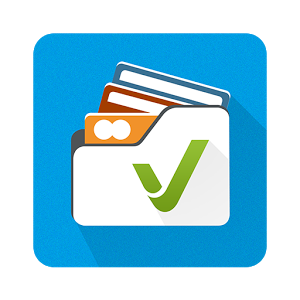 This new top app is for anyone who has bills they need to pay (which is basically everyone). You can get it now at the App Store or on Google Play.
Finovera is the secure app that can put all of your important accounts and bills in one place. I'm not going to say this app has now made bill-paying fun, but it has eased the pain and made the process a lot faster and smoother. Users can link all bank accounts, cable bills, phone bills, utilities, loans, and any other type of payment or account you can think of onto the app. Once a bank account is linked in the app, users will receive notifications when a new bill is due. The best feature about this app is not having to be sent to a different app or website for each payment or account you own. This eliminates the struggle of forgetting and mixing up the handfuls of passwords you've created for all the different accounts. Once you have signed in and linked an account, that account is there to stay, and the forgotten password dilemma will no longer haunt you.
2. Coupon Keeper 2 Lite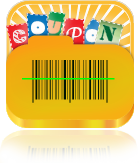 For someone who loves food as much as myself, I enjoy going to the grocery store at least once a week to stock up on my favorite items. The down side: groceries aren't cheap, and I don't have the time or patience to go coupon clipping in the Sunday paper. The Coupon Keeper 2 Lite has saved me time and a lot of money by organizing all the coupons I want in one simple app. Plus, it's free and available in the App Store and Google Play! All you have to do is find the coupons you want and scan the barcode into the app. From there the app organizes and archives the coupons for when you want to use them at the grocery store. The app also sets up alerts that let you know when the coupons are close to expiring so you don't miss out on savings. The best part about organizing your coupons in one app is that you don't have to remember paper coupons or take time cutting them out. This app will save you time, effort, and above all money!
3. Evernote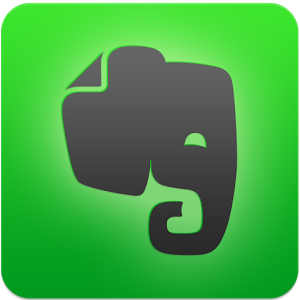 Evernote is the go to app when trying to organize your work life. Available in the App Store and on Google Play, the basic version is free, but a subscription can cost up to $49.99 a year. The amount of actions you can take just through this one app seem endless and will certainly leave you feel more organized and less stressed about what lies ahead in your job. One of the best features is the ability to collaborate and chat with others in order to make sharing ideas and projects quick and effortless. This allows teams to create group agendas and task items to complete. Because the app is so extensive, it might feel a little overwhelming to people who are interested in both organizing and simplifying their lives. All of the different things that you can do within the app is great, but this is not the app for someone that is looking for something as simple as creating a to-do list.
4. Freedom — Reduce Distractions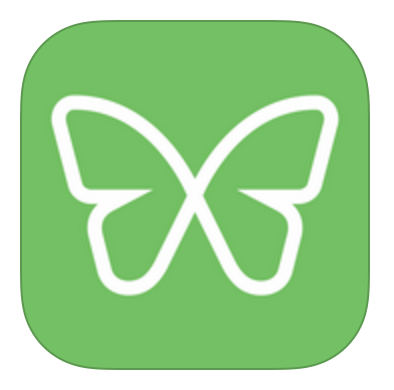 The Freedom — Reduce Distractions app is the most unique app I have found to simplify my life. This is not only by the concept of the design but by the fact that it is applicable to all devices: Mac, Windows, iPhone, iPad, and Android. And on top of that it's free! It can be found in the App Store and Google play. The main use of this app is to be able to block certain apps or websites for a set amount of time to make the user more productive. I can't remember the amount of times that I have been working on a paper or project, and then, before I even realize what I'm doing, I'm scrolling through my Instagram feed for the fourth time that day. This is distracting, and the Freedom app is something I discovered I need to make me stay on task and away from losing focus. It is simple to use. You download the app, link your accounts that you want to block, set a time when you would want to be blocked from that app, and that's it! Once your session time is up, the app automatically gets unlocked, and you can go back to surfing the web or checking your feed as much as you want. I like the simple and organized visual design that this app has because it doesn't even allow for me to procrastinate and fool around within the app itself. I just get on the app, block what I need to when, and then get back to work.
5. Any.do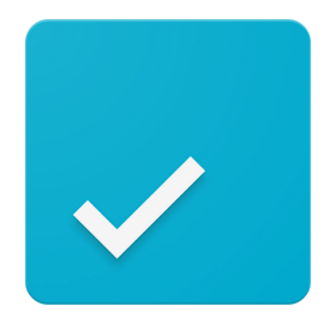 The last app that I found to help me in my social, school, and work life is the Any.do app. I found it for free at the App Store, but it is also available in Google Play for free. What I like most about this app is that it focuses on one main action in keeping you organized. The app allows for users to create to-do lists and to check off tasks once they are completed. This is easier than having to write things down manually because typically we have our phones with us no matter where we go. Having a to-do list through Any.do at all times is perfect because it leaves little room for people to forget to complete an important task either that day, the next, or by the end of the week. It is easy to use and helps in all aspects of my day-to-day life because I can make a daily list that has task items for both my work and personal projects.