Gambling and betting money on sports and races can be addicting, sometimes to the point where you literally have to drag yourself away from your desktop. Now the 888sports app in the app store has made betting to be on the go.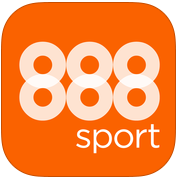 This new game app allows users to bet on the go and gain access to many other features such as live streams of races, and multiple promotions.
The simple design and concept of this app attracts interest from both the beginner and expert in the act of gambling. Individuals can choose to bet from a number of different sports available including football, tennis, horse racing, rugby, basketball and so much more! This new app is constantly updated every millisecond to provide users with the most accurate stats to allow for more accurate- and hopefully profitable- bets. Also, individuals can feel that their money is protected because of the secureness of each deposit and withdrawal.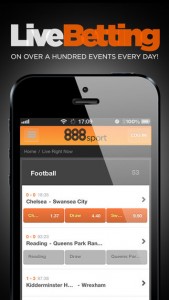 The most exciting part about this app, aside from the thrill of the gamble, is the daily promotions available. There are daily horse racing price boosts and refunds for a free bet when the horse the user chose finished second. This promotion is to attract those interested in horse racing, but to motivate all the individuals to keep coming back for more there is The Acca Club. This club provides people that place multiple bets on the same sports with a number of free bets to place on what they choose. This idea of giving free bet vouchers to those whom bet consistently keeps the consumers interested and addicting to come back and bet more.
This app is only available to individuals that are 18 or older who are legal to gamble and to a list of certain countries. A few of the countries include the UK, Russia, Sweden, Ireland, Greece and handfuls more. This app being available to a large list of countries instead of just one increases the competition factor and the desire of users to out bet others.
888sports developed by Cassava Enterprises LTD is available for free in the App Store and available for download now! Download and start gambling to let me know what you think.