Are you bored? Have nothing to do? You've spent your hard-earned money on a smartphone and/or tablet and now it's time to put your mobile devices to work. Thankfully, they are more than up for the task and it's possible to turn these little technological marvels into entertainment dynamos.
How is this possible? After all, there are a multitude of mobile entertainment apps on the market and, to be honest, few of them really shine. No worries – we are here to help. Our experts have scoured the internet and found the best gaming, video, and music apps for your mobile devices. For instance, if you are a fan of gambling, there are a ton of apps for you to try that will bring the Las Vegas casino experience to your road trip, commute, or wherever else you may be. Slots make time pass quickly and you may even win some great prizes – how can you beat that?
Interested in learning more about apps that you can use when you are bored? Keep reading for our compilation of the best entertainment apps on the market. Also, it's important to note that while most of the offerings on this list are free, others come with a price tag for you to take advantage of their boredom-erasing features.
1. Crash Bandicoot Nitro Kart 3D ($5.99)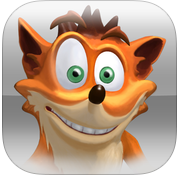 There are a ton of good racing games available for mobile devices but few compare to Crash Bandicoot Nitro Kart 3D. Notable features include a story mode with a ton of diversity, great music to keep you ensnared, and solid tilt controls for easy maneuverability. Plus, unlike other racing games, you can adjust the accelerometer sensitivity per your preference. This game has 12 stages for you to unlock so it's sure to keep you busy for quite some time.
2. MobiTV ($9.99 a month)
Although the video quality isn't as good as another option on this list, the MobiTV app is worthy of its spot because of it's unusual level of flexibility. This app is basically a streaming service that puts a large selection of your favorite channels on your mobile device – live. It also features an electronic program guide that makes navigation between channels easy and quick.
3. I Love Katamari ($7.99)
In this cute, but addictive, game, you play a tiny alien prince who's been charged to roll around a very sticky Katamari ball by the King of the Cosmos. The more things (paper clips, pencils, etc.) that you collect, the larger your ball gets. If you really get things rolling, it's even possible to roll up entire islands. It's very similar to the original PlayStation title, but this version uses the accelerometer to roll the ball around. When you swipe the screen, it creates a speed roll that's just as good as the original.
4. Pandora Mobile (Free)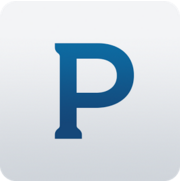 This music discovery app gives you the ability to listen to personalized radio stations that you create. It assesses your musical tastes and creates a station where you can listen to songs from that specific genre. Plus, everything you bookmark, rate, or create on Pandora Mobile will be there the next time you login.
5. Tap Tap Revenge 2 (Free)
If you've ever seen anyone frantically tapping their phone, it's highly probable that they are playing Tap Tap Revenge 2. This is one of the most addictive apps out there because it's similar to Guitar Hero Mobile – but with better effects and graphics. This app is free and comes with a download catalog of almost 200 free songs. But, if you're not happy with the selection, you can go pro and download some more. Plus, on Tap Tap Thursdays, you get a free top track to play from a popular artist.
6. SlingPlayer ($30)
TV has made the move from your PC to your smartphone, which means that you can watch your favorite shows (recorded or live) anywhere you may roam. This app isn't cheap, but for the price, you essentially turn your phone into TiVo – and that alone is good enough reason to give it a try.
7. Shazam (Free)
Have you ever gotten a song stuck in your head, but have no idea what it's called or who sings it? With Shazam, you will no longer have to deal with this frustrating feeling again. Simply open the app, hum or play the song that you want to learn more about and in just a few seconds both the name of the artist and the song will show up. Now you won't have to spend any more nights googling song titles or lyrics. It's also important to note that Shazam lets you share your musical discoveries on your favorite social networks. And, if you own an iPhone, it's possible to purchase the song from iTunes.
8. Last.fm (Free)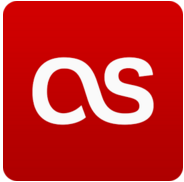 This music app makes discovering music easier than ever before. All you have to do is enter the name of one of your favorite artists and the app will provide you with a list of other artist for you to check out. This app is available for all major mobile operating systems and it also gives you the ability to share your musical tastes with other app users. But, that's not all – you can listen to all the music that you want, free of charge.