Practical tips for the best press release ever.
When you launch a product, you need to announce it. The perfect press releases is essential to any public relations strategy. It reports the release of your app and allows the developer to control the initial impression the app gives to the intended audience. The goal is to create awareness while gaining the interest of bloggers, reviewers, and key influencers in your app's domain. Here are some important tips to keep in mind when writing press releases, to help you gain a foothold in the app industry and drive more downloads.
1. Get to the point.
A press release is where you pitch the purpose of your app—not just showcase information for publicity's sake. Whether it's a new version of an old app, new features, new pricing, the title of the press release should get straight to the point. Always mention the app name and developer outright, as well as the type of app it is and the purpose it serves.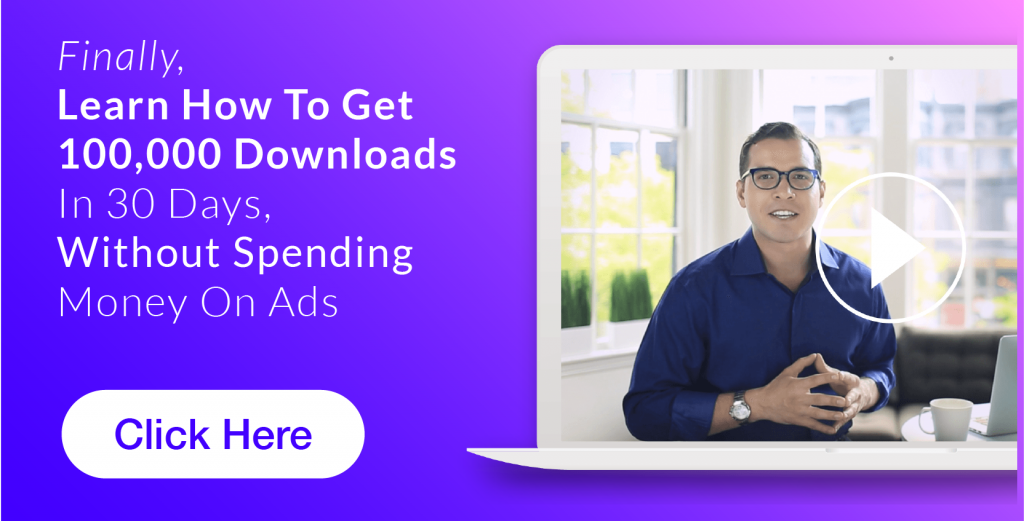 2. Write neutrally.
The perfect press release should be written as if it were an objective news article, but in a way that promotes the strengths of your app. The goal is to grab the attention of third parties so that they want to find out more. Journalists know that the party writing the press release stands to gain the most from its success. Regardless, always write in the third person and keep it as "neutral" as possible, while highlighting the app's central features.
3. Optimize for search engine optimization.
Less than 15% of press releases posted through wire services are optimized for search, according to a PressFeed Online Newsroom Survey. Get ahead on the competition by optimizing your press release for search engines, which will land your app higher in Google page rankings to reach more journalists, consumers, and influencers.
If your press release has great SEO, it will drive traffic to a blog and increase the likelihood that your audience will find your press release, even if they aren't subscribers of the blog it's posted on.
4. Follow the recommended format.
To give journalists something they'll be familiar with, there is a structure that needs to be respected. It involves the correct use of standard press release rules and syntax, so journalists and bloggers can quickly scan the piece for key elements. They should be able to find what's unique and newsworthy about your app, fast.
Dave Woolridge, author of The Business of iPhone App Development, gives a press release example that allows journalists to scan the press release quickly to see if it's worthy of their time.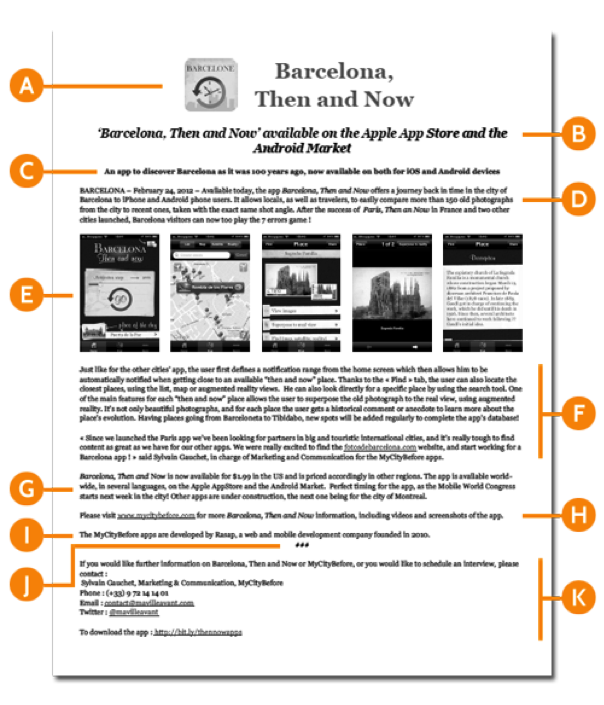 Note: At the very top of the press release, you can indicate, "FOR IMMEDIATE RELEASE" if you'd like the press release to go live right away. Otherwise, write "UNDER EMBARGO UNTIL" and specify a date. This way, you can send the press release out to editors before the launch of your app, so they can write a story by the release date.
A: App Icon and app name. It can also be your company, depending on what the press release is focusing on.
B: Subject line. What's the name of your app? What app store is it being released for? Mention something unique about your app, as long as you're staying factual.
C: Summary line. This is a one-liner about what makes your app unique. Why would bloggers want to spread the news about this exciting new creation? Don't forget to cover the basics of its functionality.
D: Introduction: Introduce your app's name, what kind of app it is, and its main purpose. What problem does it solve? Identify the audience your app was made for. The introduction should be around 3 sentences long.
E: Screenshots: Select the best screenshots you have, up to five on a page. Pick ones you plan to use in the app store.
F: Description: What does the app do? What are some of its unique features? Explain in concise detail what your app does. Beware of inconsequential statements, aka "fluff": no journalist wants to waste his time with extraneous details. Just explain what your app does, along with its special features. Include a short quote from yourself about why the app is special, or your motivations for creating it—this makes the press release more personal and helps to get your point across.
G: Pricing and availability: A line or 2 or facts, stating OS requirements, countries of availability, the app store of choice, and its price.
H and I: Company information. Include a url to the company website or social media accounts, then a short description of the company's history or motto.
J: The end. The code ### signals the end of the press release.
K: Contact information: Give the bloggers various ways to contact you, such as by cell phone, email, office phone, and more.
Distribution Services
After you write your press release, there are a number of services that will distribute it.
Paid:
PreApps – Distributes your press release to a comprehensive list of subscribers, journalists, and bloggers.
MarketWired – An integrated news release platform.
PRWeb – A leader in online news distribution and online publicity.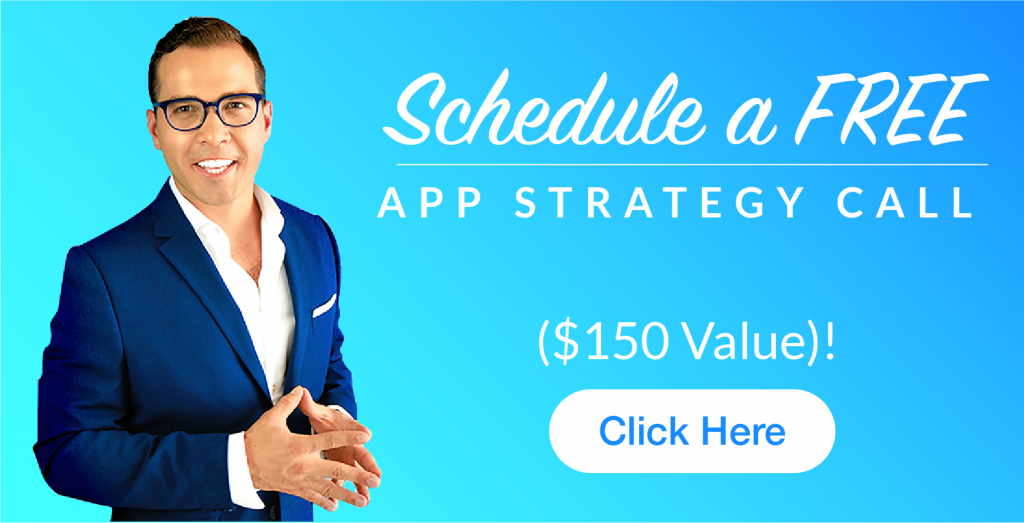 Free:
HARO – Share your press release to help out a reporter.
PRLog – A free press release distribution service.
prMac – The industry's largest Apple-only press release distribution service.
Conclusion:
Take a look at trending topics in your niche, like hot articles on Mashable and TechCrunch. Once you start to understand the material that media sources want to publish, you can get a better handle on how to write an effective press release to drive downloads on your app's launch date. The important thing is to stick with the format and keep interest piqued. Don't make writers search for more information: keep it short, sweet, and concise.