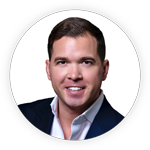 I hope you enjoy reading this blog post.
If you want my team to just do your marketing for you, click here.
How To Increase App Adoption (and REVENUE)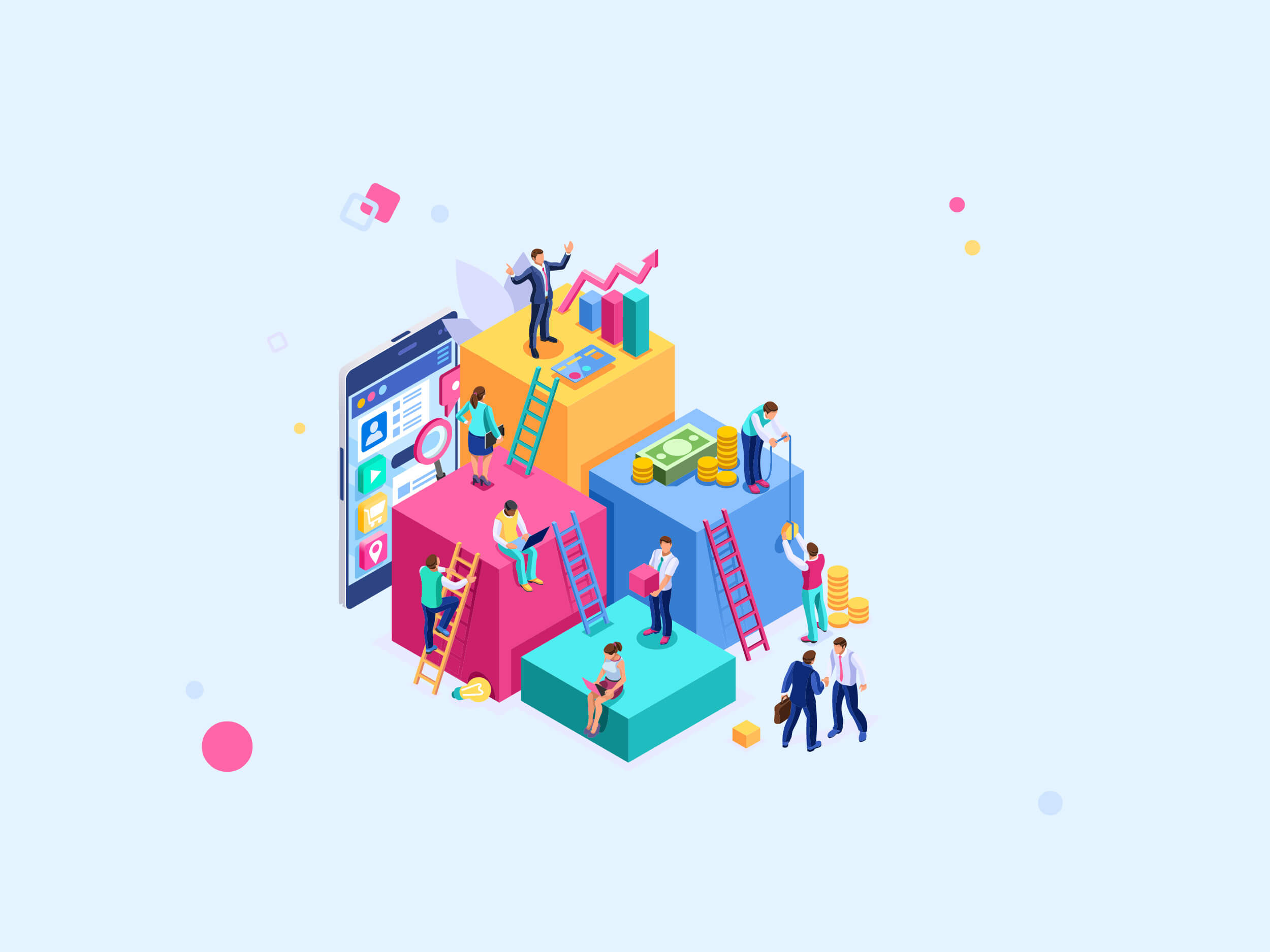 Table of Contents
Increasing Mobile App Adoption and Revenue
Your Position In The Mobile App Market
4 Steps To Boosting Mobile App Adoption and Revenue

Optimize Your Sales Conversion Process
Introduce Premium In-App Product Offerings
Increase The Frequency of Sales Per User
Enhance Your Product Offerings
Ever wonder how some businesses earn billions of dollars a year through their mobile apps? 
According to analytics agency, App Annie, mobile app adoption jumped to 204 billion in 2019. Yes, that's right – mobile users are now clocking hundreds of billions of mobile app downloads every year. And, in particular, emerging markets – like India and Brazil – are the ones that are primarily driving this increased mobile app adoption.

Of the 204 billion mobile app downloads, total consumer spending on just the app store reached a record $120 billion in 2019. To give you some perspective, that's more than double what the global music industry made that same year.
And that's not all. In terms of total revenue, mobile apps raked $461.7 billion in 2019 – and going by the current product adoption rate in the mobile device market – apps will be generating an annual revenue of $935.2 billion by 2023.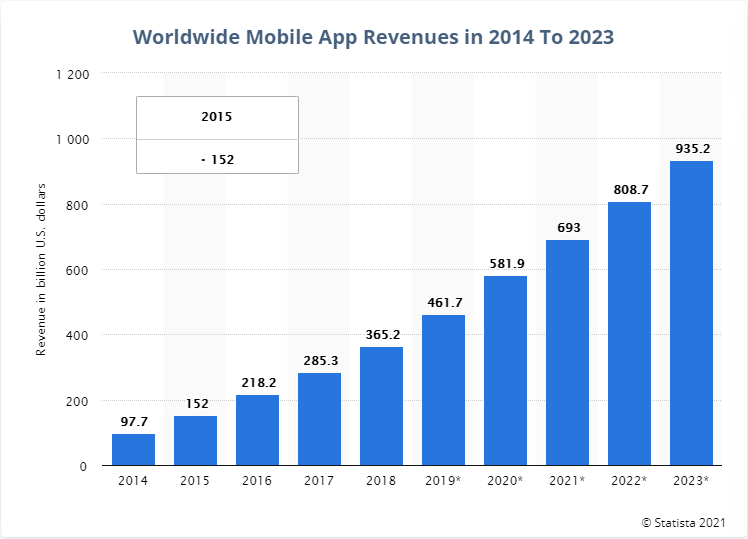 So, my question for you is: How much of that $461.7 billion spent went to you and your mobile app?
Did you get a big chunk of that? If you did, that's fantastic. But unfortunately, a majority of you probably did not.
As such, you might want to stick around as we reveal:
How you can effectively increase your mobile app adoption rate.
The best user adoption strategy for your mobile app.
A model that'll incrementally boost your mobile app revenue by more than 10 times.
Tricks to converting active users into product customers.
Your Position In The Mobile App Market
The harsh reality is that although there are billions of dollars in-app revenue paid out every single year, the top200 mobile apps alone earn $13 billion in just one quarter. Further, it turns out that iOS apps out-earn Google Play by 64%.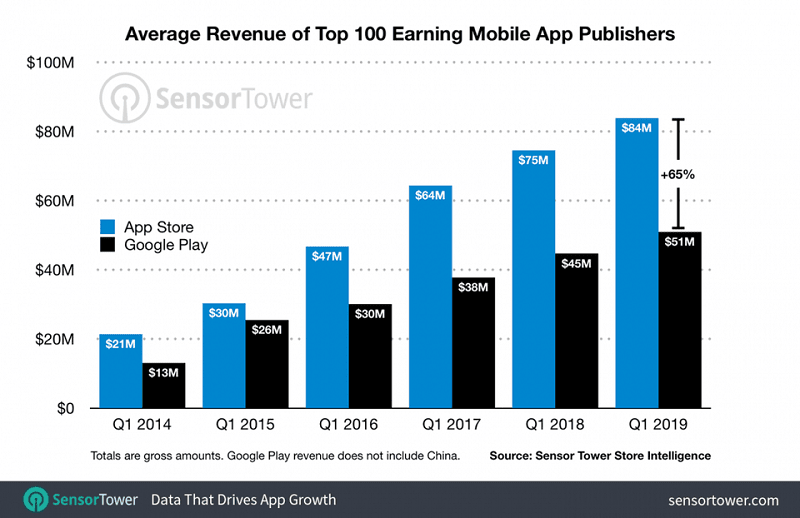 Another report established that each of the top 200 apps earns more than $82,500 every single day, while their counterparts in the top-800-apps make an average of $3,500 per day. As for the rest of the mobile apps, however, let's just say that they earn less than $1,000 every month.
So, what is it that the few per cent of app businesses are doing right with their mobile app products? What exactly drives their product adoption? Or rather, what allows them to earn a majority of the $461.7 billion that was paid out in 2019?
After analyzing the most highly profitable mobile apps for 8 years, my team and I at our agency, PreApps, have uncovered and developed several proven ways to exponentially increase product adoption and earnings by using a system we call the "10X App Revenue Model."
This model uses the same methods that billion-dollar mobile apps such as Tinder, Angry Birds, and Uber have incorporated into their own businesses in order to drive user adoption, which in turn helps their apps produce millions of dollars in additional revenue.
This "10X Revenue Model" is made up of four simple but powerful steps. Our clients who have incorporated these techniques have seen their product adoption rates plus revenues increase ten-fold, and I trust they will work for you as well.
Now, let's jump in!
4 Steps To Boosting Mobile App Adoption and Revenue
#1. Optimize Your Sales Conversion Process
Step #1 of our "10X Revenue Model" is all about optimizing your sales conversion process.
It seems pretty obvious that in order to increase product adoption, you need to grow your sales conversion rate. But, as it turns out, the whole process is not that simple.
You see, when it comes to app store conversions, for instance, you can expect anywhere between 2%-10%­ of your app page viewers to convert into active users. The average product adoption rate differs quite a bit across various app categories.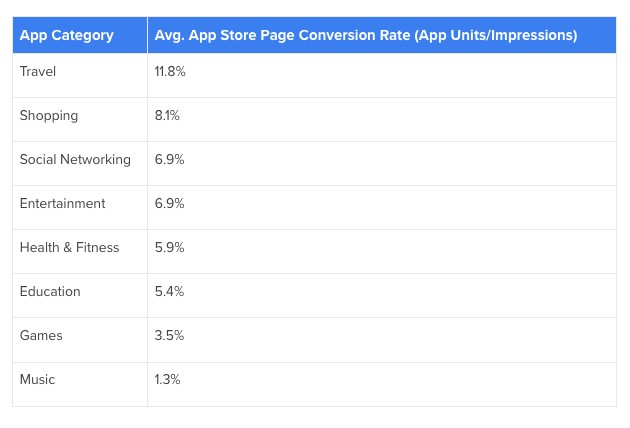 The product adoption journey doesn't end there, though. After convincing app store users to download and install your mobile, you still need to convert them into actual customers. In other words, this is where you worry about converting free users into paid active users.
Now, the key to growing sales conversions in such a case is to seamlessly guide active users to your product offers. Don't make the common mistake of having your in-app purchases buried within the app, making them hard to find or even difficult to understand.
But then again, don't just make them easily available. You should also focus on making your product offers truly irresistible.
Here's what's important to maximize product adoption and sales: when introducing users to your offers, you need to entice them towards your higher-priced options.
And while you're at it, consider how you can improve the language of your offers to best convey the benefits the app offers, instead of just the features. Remember that you're not driving feature adoption – your principal objective is product adoption and sales.
Often, the best way to entice your active app users is with a perceived discount.
For instance – instead of simply laying out different offers with each one going up proportionately with the same price increase for each option, we have found that you can drastically boost product adoption and profits by modifying your app pricing options to have one with a disproportionately higher perceived value at a discounted price.
Let's look at Angry Birds as an example.
Their in-app purchase options are as follows:
80 Points: $0.99
560 Points: $5.99
5700 Points: $49.99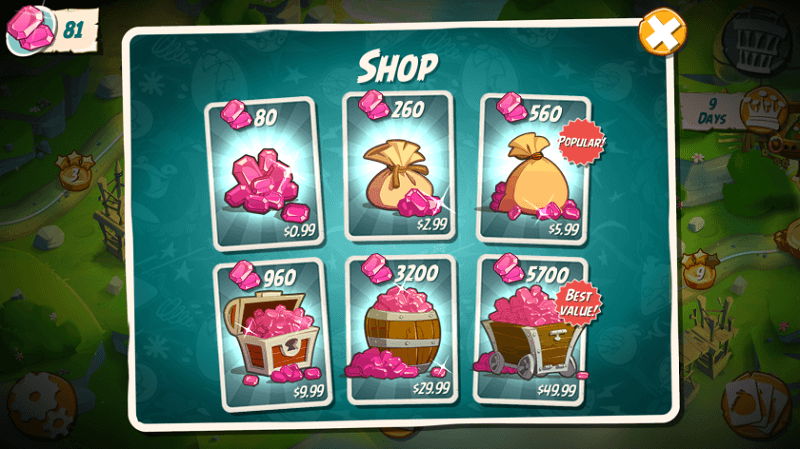 As you can tell, the value of their points is disproportionate. If 80 points are equivalent to $1, then each point costs roughly between one to two cents apiece. However, if you purchase 5700 points, each point costs far less than one cent.
This has, of course, been done on purpose. The third option (5700 Points for $49.99) is greatly discounted and offers a far greater perceived value. Angry Birds' developers know that a majority of active users will opt for the more expensive option because it has a greater perceived value.
We see this practice all the time in sales. For instance, it is proportionally less expensive to purchase a dozen bagels than an individual one. This urges people to buy more and spend more money simply because they perceive it as a better deal.
It is essential to understand how the most profitable apps use this science to drive mobile app adoption and, subsequently, make money.
One thing to consider is that users should not have to calculate the highest value plan. Just tell them! You can see how Angry Birds highlighted the two options that were "most popular" and the "best value." Explicitly highlight that your premium offer is 80% off!
Very many apps offer great discounts but don't explicitly highlight them. And the result is, they end up missing out on product adoptions, customer conversions, and profits.
Multi-millionaire entrepreneur and legendary copywriter Dan Kennedy once said, "You're just one sale copy away from being rich."
Just a few simple tweaks to your app marketing language and your in-app purchase offerings can be the difference between making hundreds of dollars a day or thousands of dollars in additional revenue per day.
It's all about how you present your product offer to users. The best way to gauge the strength of your marketing language and pricing layout is to do A/B testing. You must test and see what works best by constantly improving your offers.
Remember, you can't improve what you don't track.
#2: Introduce Premium In-App Product Offerings
Step #2 of our "10X Revenue Model" is introducing premium in-app offerings.
Most apps undervalue themselves by not having premium in-app offers and therefore, never reach their full revenue potential. So, ask yourself:
What is the perceived value you are offering? How do you maximize that value to your users and customers?
In-app offers can be easily incorporated into your mobile app product to drive extraordinary results. If you provide great in-app pricing options, you will certainly increase sales.
Now that may sound like common sense, but I assure you, it's not common practice.
According to Statista, just 3.3% of Android apps and 7.1% of iOS apps earn revenue strictly from paid apps. The rest are free apps that happen to earn revenue from in-app purchases.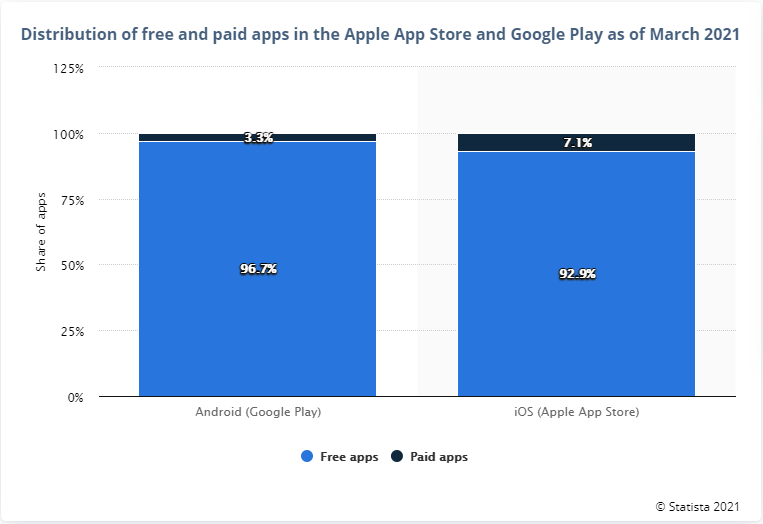 What's more, 24% of mobile app users say that they would be more likely to make an in-app purchase than pay to download it. Users that are more inclined to make in-app purchases are also willing to pay more for them.
Here are some examples:
Angry Birds offers 13,000 Points for $99; Tinder offers 60 Super Likes for $40, and Uber offers the Black Car starting at $20.
Does your app offer such premium in-app options?
Also, consider what could happen if you doubled or tripled your prices on specific items or services.
Take Angry Birds as an example once again. Ever wonder how the app is valued at billions of dollars?
Well, it just so happens that Angry Birds charges $100 for an in-app purchase when the majority of apps are struggling to offer a $10 option.
It's no wonder why they've been dominating the market for such a long time. They have positioned themselves as a premium app – therefore, customers are willing to pay higher prices.
#3: Increase The Frequency of Sales Per User
Step #3 of our "10X Revenue Model" is increasing the frequency of sales per user.
This step focuses on increasing the number of purchases from each active user in your mobile app by improving the average user retention rate.
You see, according to the Gartner Group, 80% of your future profits will come from just 20% of your existing customers. Additionally, Marketing Metrics – a market research company – established that 70% of users who make one in-app purchase are more inclined to purchase again.
This means that every single one of your customers who has made an in-app purchase is 70% more inclined to purchase again. So, how do you position your mobile app so users are not only interested in paying you, but continue to do so over the long haul?
Now, here's the thing. As it turns out, most mobile apps lose the majority of their active users within the first three months after the initial download.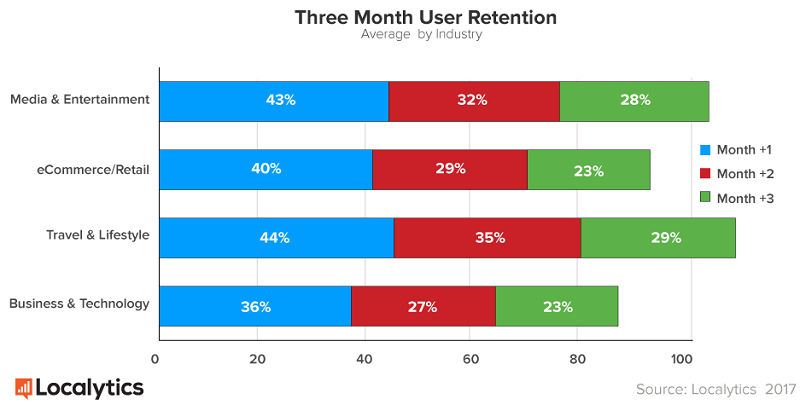 With that in mind, you should start by keeping your mobile users engaged from the moment they download the app.
This can be encouraged through ongoing direct marketing efforts to push your app retention rates such as using push notifications, 15-second video marketing, and even email marketing for re-engagement.
Again, the key is to entice the users towards purchasing the high-priced options at a perceived discount!
One thing we recommend for all of our private clients at PreApps is to have a "Buy All" option at a discounted price. This is something most top billion-dollar apps have.
Users mostly rely on comparisons between options to make a purchase decision. The "Buy All" options are some user's go-to items. Give users an offer they simply can't refuse!
If you show that the user is getting a great deal, they will most likely select it. We have seen apps more than triple their revenue by adding an "Unlock All" or "Buy All" option at a perceived discounted price.
With this option, you benefit by receiving full payments today from that user, rather than waiting for payments tomorrow. And the user benefits by gaining access to all your content at once, at a discounted price!

#4: Enhance Your Product Offerings
Finally, step #4 of our "10X Revenue Model" is to enhance your product offerings.
This step is all about adding additional business models to your app.
I encourage you to take a moment to consider: What else can your mobile app offer?
By strategically combining multiple product models into your app, you can start to open new revenue opportunities.
The top billion-dollar mobile apps incorporate a variety of product offerings – and you should too.
Uber, for example, offers one-time transportation options such as Uber Pool, UberX, and Black Car at different incentivized pricing. But they also have offered a subscription model providing unlimited Uber Pool rides at a flat monthly fee.
They have both in-app purchases and a subscription model.
Another great example is Tinder. Tinder not only uses both in-app advertising and in-app purchase options, it also offers a subscription service called Tinder Plus and Tinder Gold.
These premium services provide additional value such as Unlimited Swipes and extra Super Likes for a flat monthly rate. According to the Business of Apps, Tinder has over 5.9 million Tinder Plus subscribers and is currently valued at over $10 Billion Dollars.
Here's another example:  most of the Angry Birds' revenue is now outside of the app through licensing deals and merchandising. You have probably seen some items that have essentially nothing to do with the game app that uses the same imaging and branding. Angry Birds has expanded into the food industry, clothing, and even home décor.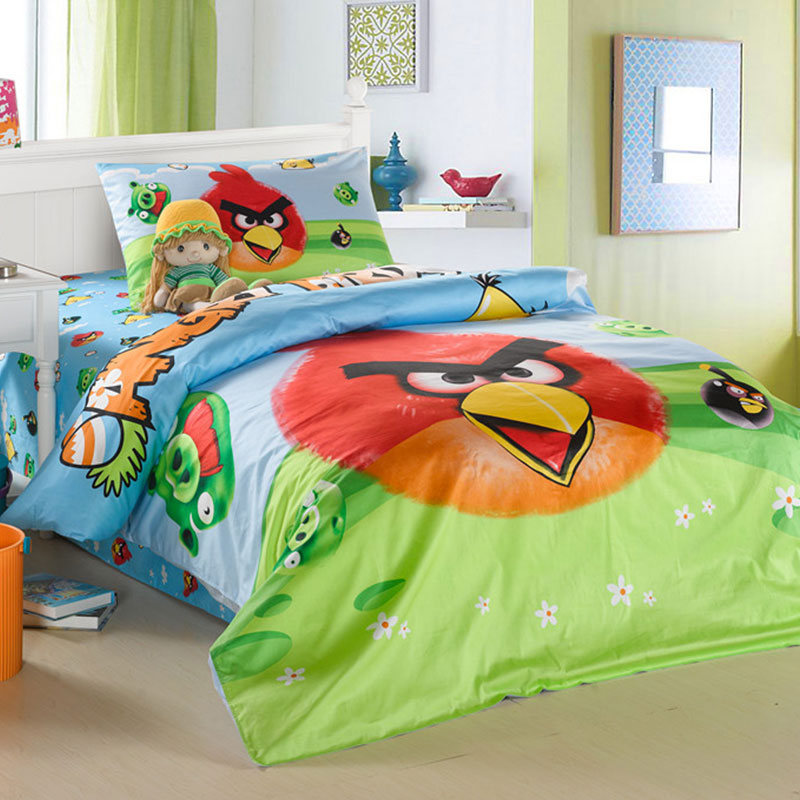 This is because they created a brand that can now be leveraged for other business models outside of the original app.
If you focus on building a community that your users want to be a part of, they are far more inclined to purchase your offerings.
I encourage you to foster a loyal community that would be inclined to maybe even wear a shirt with your icon or character on it, just as others do with Angry Birds and Clash of Clans.
Remember to build a brand, not just an app!
Incorporate the right offers into your app, and you can easily double or even triple existing profits.
To promote an event app, for instance, you could offer special ticket discounts to attendees who share event details with their families and friends. That's one of the surest ways to gradually increase your event app adoption rate.
Remember, an app business requires an equally elegant business model with the right pricing, messaging, and delivery channel to the right target customers.

Key Takeaways
Every year, there are over 204 billion mobile apps downloaded, which generate hundreds of billions of dollars in revenue.
App spending is increasing and has doubled since 2016.
The top 200 most popular apps earn over 10% of all revenue generated annually from downloads and in-app purchases.
The 10X App Revenue Model is designed to help low-earning apps increase sales through strategic marketing strategies with proven results.
The first step is to increase conversions and product adoption by optimizing your offerings with perceived value.
The second step is to introduce premium in-app product offerings by maximizing the value given to your users.
The third step is to focus on growing your retention rate by encouraging past customers to make repeated purchases.
The final step is to increase your product offerings by expanding in-app purchases or even franchising outside of your app.
Your Next Steps
Consider how you can apply these simple but powerful steps to your app and begin to maximize your sales and revenue.
It's my hope that you will be on track to getting more of that $120 billion in-app sales each year.
If you want to dig deeper into PreApp's "10X Revenue Model", our team created a detailed PDF Guide that outlines each of the steps for you. If you want access to that guide, head on over to 10XAppRevenue.com
If you need help marketing your app or your business model, you can speak with one of our App Growth Specialists to see how our agency can help you reach your goals. We want to help you maximize your app revenue – and we have the strategies to help you do just that.
If you're serious about investing in the success of your app, you can apply for a free App Analysis where one of our App Growth Specialists will connect with you one-on-one. This way, you can drill deeper into your app and craft a step by step plan to reach your mobile app download and revenue goals.