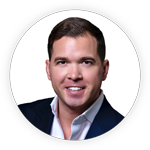 I hope you enjoy reading this blog post.
If you want my team to just do your marketing for you, click here.
How To Get An Extra 1,000 Organic App Downloads A Day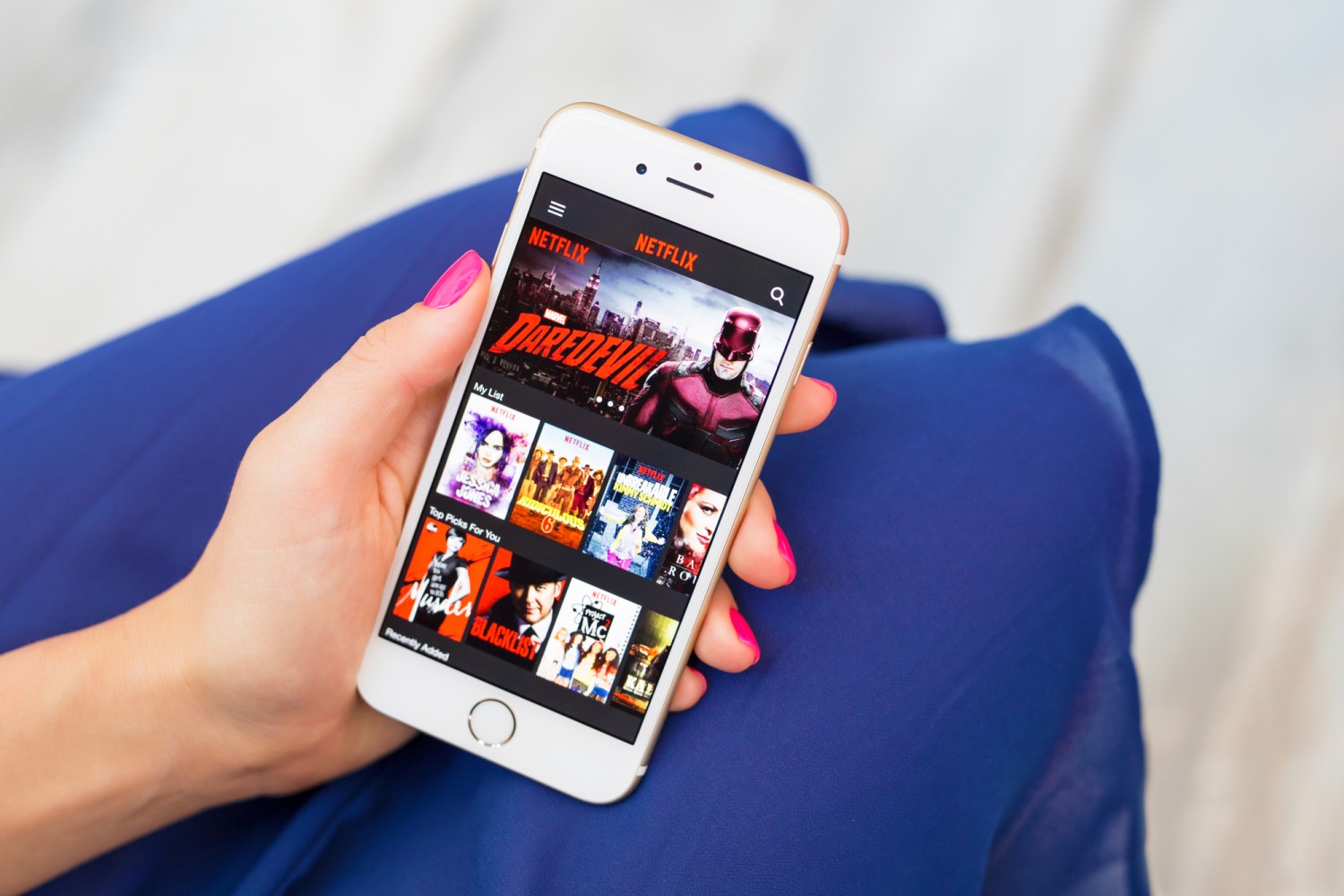 Table of Contents
11 Proven Techniques For Driving An Extra 1,000 Organic App Downloads Per Day
A Creative, Yet Searchable App Name
A Picture Perfect Icon
Specific and Searchable Keywords
A Compelling App Video
High-Quality Screenshots
A Detailed App Description
Is One Language Enough?
To Pay or Not to Pay?
Spread the Word
Get App Reviews and Ratings
Third-Party Services
Believe it or not, App Store Optimization is – by far – the biggest driver of organic app downloads today in both the Apple App Store and Google Play Store.
According to Forrester Research, 63% of all app downloads originate from App Store organic searches.
And that's not all. You see, with 500,000,000 users a week, the Apple App Store has the power to grant your app over 100,000 organic installs per day – just from App Store Optimization (ASO) alone.
That's not to say other mobile app marketing strategies are ineffective. Not at all. Rather, while there are various proven app promotion methods, none of them is half as powerful as ASO.
After years of working with thousands of mobile apps across a wide range of categories, I can confirm that App Store Optimization is the #1 driver of organic traffic, organic downloads, and organic installs. No doubt about it. You could even combine it with paid advertising to enhance your non-organic installs (paid installs).

The problem with ASO, however, is that it's really not that simple to master. It takes time to learn the ropes and tweak your mobile app sufficiently to gain traction in the Apple App Store organic searches.
And the whole process doesn't stop there. Even when you make it to the top, you still have to consistently tweak and improve your App Store parameters.
All in all, though, there are 11 critical things that you need to prioritize at all times in your App Store Optimization strategy. These are the few invaluable techniques we've seen getting even beginners an extra 1,000 organic app downloads and app installs per day.
You should basically ensure that you have:
A Creative, Yet Searchable App Name.
Specific and Searchable Keywords.
A Picture Perfect App Icon.
A Compelling App Video.
High-Quality App Screenshots.
A Detailed App Description.
As Many Languages As You Can.
Strategic App Monetization.
Supplementary Mobile App Marketing Channels.
ASO Research Tool.
Consistent User Reviews.
11 Proven Techniques For Driving An Extra 1,000 Organic App Downloads Per Day
1. A Creative, Yet Searchable App Name
The new Apple App Store has a limit of 30 characters for your title and an additional 30 characters to your subtitle. The app name section may seem like the perfect place to have a long list of relevant keywords – but when it comes to app names and app titles, less is more.
Experts say that, on average, apps with keywords in their name gain a 10% increase in organic downloads. You should incorporate keywords with the highest volume of organic traffic, with the lowest competition, plus the highest probability of ranking well in the App Store search results
And to name your app, conduct significant research to find the best keywords and limit yourself to using 1 to 3 of them. Think quality over quantity. Finally, make sure your app's name is catchy, engaging, and descriptive.
You want to grab people's attention immediately and give them an idea of what your app can do. Your app's name should boost your app's visibility, give users an impression of what it is and also get them interested in learning more.
Do…
– Use 1-3 relevant keywords in your app naming process – which could translate into a 10.3% organic growth.
– Conduct extensive research on related keywords, and those of your competitors.
– Use keywords that have high App Store search traffic, low competition, and a high potential for organic downloads and app installs.
– Try to make your mobile app name catchy and engaging,
– Use the name to convey the purpose of your app.
Don't…
– Use too many keywords.
– Change your mobile app's name frequently.
– Include your company's name when naming your mobile app.
– Spell out numbers (ex: write 5 instead of five).
Examples of great mobile app names:



2. A Picture Perfect Icon
Since the first impression a user will have of your mobile app is based on its icon, it is critical that you spend time making it unique and, more importantly, simple.
A noteworthy icon uses vibrant colors and a distinctly recognizable shape. Twitter is a great example, as it uses a shape that is relevant to the app's name.
You should also avoid including a lot of text, shapes, and colors in your icon – such elements will overwhelm your users, and they probably won't be noticeable on a small screen.
And speaking of which, your app icon should be in high resolution to ensure clarity and consistency even on large screens.
Finally, you might want to choose colors that create positive associations for your mobile app. For example, blue is a good choice for a data storage app, because people associate blue with trust. Yellow, on the other hand, seems like a good choice for lifestyle apps – because people tend to associate the color with happiness.
Do…
– Make your app icon unique and simple.
– If possible, use a relevant shape or symbol.
– Differentiate your app icon from your competitors'.
– Use a design that is consistent with your app's design.
– Choose a color with positive associations.
Don't…
– Use too many shapes or colors.
– Use large amounts of text.
– Make it too generic.
– Design an app icon that is similar to competitors.
Examples of great icons:

3. Specific and Searchable Keywords
Statistically, keyword searches are responsible for 63% of all app downloads – not just organic downloads.
Now to find the right app keywords for capitalizing on this trend, you need to get a good idea of what your users search for, and the type of keywords your competitors use. In particular, you might want to focus on keywords that have a high search volume, low competition, and great odds of a favorable search result ranking.
The keyword section in the Apple App Store has a 100 character limit. Taking full advantage of this limit allows you to set up more ways for users to find your app, since mobile users tend to use different keywords in the App Stores.
When it comes to the keyword optimization process, there are various techniques you could use to cleverly capitalize on the 100 characters. For example, you may proceed with singular forms of words, instead of plural. But, while you're at it, remember not to spell out numbers (ex: use 5 instead of "five").
What's more, the keyword changes shouldn't be permanent. Consider readjusting them from time to time in response to changes in the market.
Do…
– Research the keywords your users and competitors use.
– Be creative about maximizing the keywords you can use within the 100 character limit.
– Readjust your app keywords from time to time in response to changes in the market.
Don't…
– Use keywords that are broad, generic, or unrelated.
– Include the app name as a keyword.
– Repeat the category as a keyword.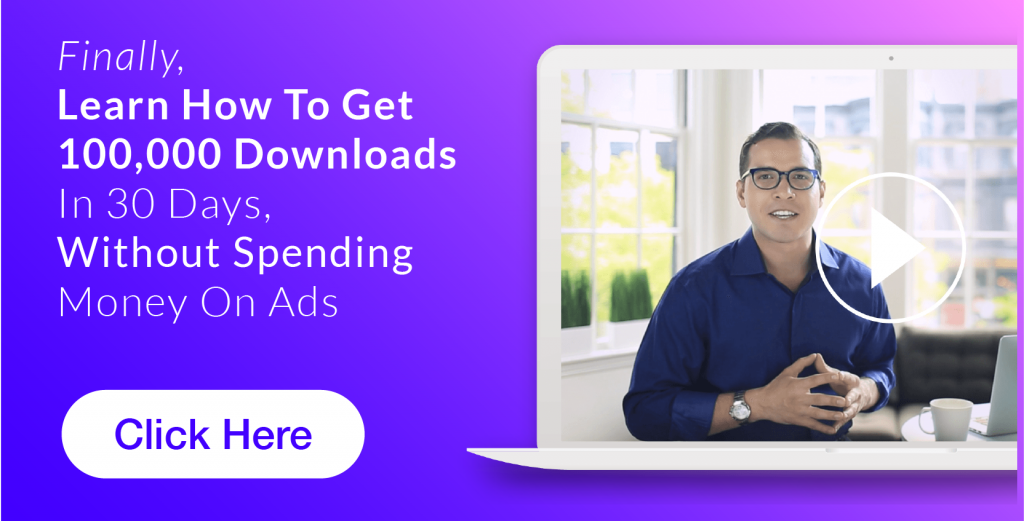 4. A Compelling App Video
Experts agree that users are more likely to view your App Preview Video than go through your app screenshots. As such, you might want to use your app preview videos to make a good first impression. They should be designed specifically for user acquisition – to educate, excite, and inspire users to take action and download your app instantaneously.
On average, users will lose interest within the first 10 seconds if your video is not engaging. Therefore, your most interesting features should be included at the beginning of your demo video.
And while you're at it, try to create your video in HD to clearly highlight the key features. You should also throw in a voiceover, featured text, and background music while highlighting your key benefits.
Do…
– Put the key features in the beginning.
– Summarize the app in an efficient manner.
– Show that you are trustworthy with a voice-over.
– Post the video on YouTube.
– Try to tell a story, if possible.
Don't…
– Forget to pay attention to iOS and Apple's technical requirements.
– Waste time explaining minor details about your app.
– Overwhelm your user with music, graphics, and effects
Great Example Of An App Demo Video:
5. High-Quality Screenshots
Visual appeal is another key factor for users when deciding whether or not to download an app. Effective screenshots are designed to drive user acquisition by captivating your users' attention and inspiring them to take action and download the app.
Now, as you get started, you should try to utilize the maximum amount of screenshots offered by the iOS App Store and Google Play Store. Use them to show off the best design elements of your app. You see, the objective of screenshots, and most of the other components of App Store Optimization, is to focus on how your mobile app is a better choice than competing apps.
So, you can go ahead and post the screenshots in a logical order to showcase common user flows. And since the first screenshot is the most important, it should give the user a clear idea of the purpose of your app.
Each of your app screenshots should, in the end, highlight an important feature and include at least one line of brief text to explain it, if necessary. You can even use arrows to point out some of the features.
Do…
– Highlight important features.
– Use a logical order.
– Show common user flows.
– Check out the competition to see how you can differentiate your app.
– Localize the screenshots if there are multiple countries.
– Use Call-To-Actions.
Don't…
– Repeat concepts.
– Upload screenshots in low resolution.
– Organize screenshots in random order.
Examples Of Good Screenshots:

6. A Detailed App Description
The Apple App Store has a limit of 4,000 characters for the description. Although that is a considerable amount of characters to have at your disposal, it is critical that you avoid having dense paragraphs, since users typically want to read information quickly. Use bullet points and write short paragraphs. That will help potential users pay attention and stay interested.
It is also important to include information about the key features of your app at the beginning of your description. Unless the user decides to click the "more" button, they won't see the rest of it. Therefore, your first few sentences must be compelling and include enticing keywords in order to quickly capture the user's attention.
Do…
– Place the most important information at the top.
– Include the purpose and problem your app solves.
Don't…
– Have dense paragraphs.
– Put too much irrelevant information into the description.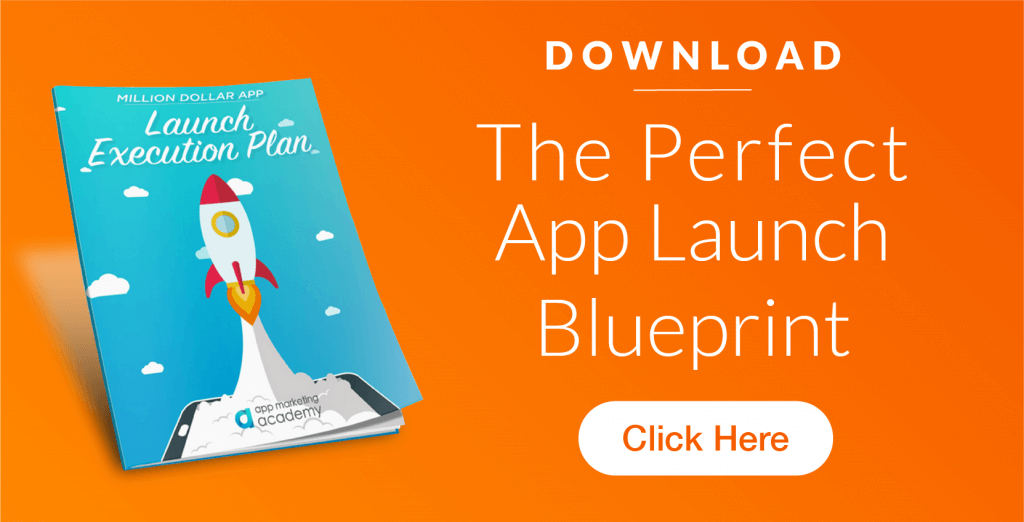 7. Is One Language Enough?
To achieve worldwide success, you'll need to increase the number of languages your app supports. This can lead to dramatic increases in the number of organic app downloads.
And in case you're wondering, iTunes Connect can help you figure out which countries mobile app users are downloading your app from.
Experts say the best thing to do is to add as many languages as you can, since mobile users are more likely to download your app if it is in their native language.
Also, make sure that you list any new languages you have added to your app in the Updates section of your app description.
Do…
– Add as many languages as you can.
– Research where your app users come from, and what languages your competitors' apps support.
– Display the languages you have added in the Updates section.
Don't…
– Underestimate the value of foreign markets.
– Add a language that isn't going to draw new customers.
8. To Pay or Not to Pay?
90% of apps downloaded from the App Stores are free! With an increasing number of free apps on the market, it has become increasingly difficult to convince users to pay for an app upfront.
This is especially true when competitors are offering their apps for free. If you do decide to charge money for users to download your app, make sure you are able to prove why your app is worth its price.
Experts believe the most profitable and effective monetization strategy right now is to use a freemium model. In a freemium model, the app is initially free for users, but after downloading they can choose to make in-app purchases to improve their experience.

Do…
– Have in-app purchases if your app is free.
– List in-app purchases in your description.
– Analyze the competition.
– Prove why your app is worth the price.
Don't…
– Sell your app for a higher price than it's worth.
9. Spread the Word
Did you know that 19% of mobile apps are discovered on social networking platforms? Maintaining active social media pages is crucial for gaining new users and retaining current ones. What's more social media is an essential part of stimulating conversations about your app, as well as driving traffic to your app landing pages.
If you've put time and effort into social media and you haven't seen results, then it is time to rethink your game plan! If you feel that fans are not seeing or responding to your posts, you may be posting at the wrong times. Facebook and Twitter both happen to have optimal times for posting.
Posting targeted content at certain times will result in a higher rate of user engagement and, therefore, more organic downloads. Also, using Title Case Capitalization could substantially boost the number of retweets. You could further mix it up with words like "free" to really entice users to share widely.
Do…
– Post during Facebook's optimal times: Monday – Thursday from 11 am – 5 pm
– Post during Twitter's optimal times: Monday – Thursday from 9 am – 3 pm
– Use Caps Case Typing for the first letter of every word.
– Share images or videos, but be sure to include links.
– Use at least 2 hashtags.
Don't…
– Fill your posts with hashtags.
– Forget to sound personal in your posts.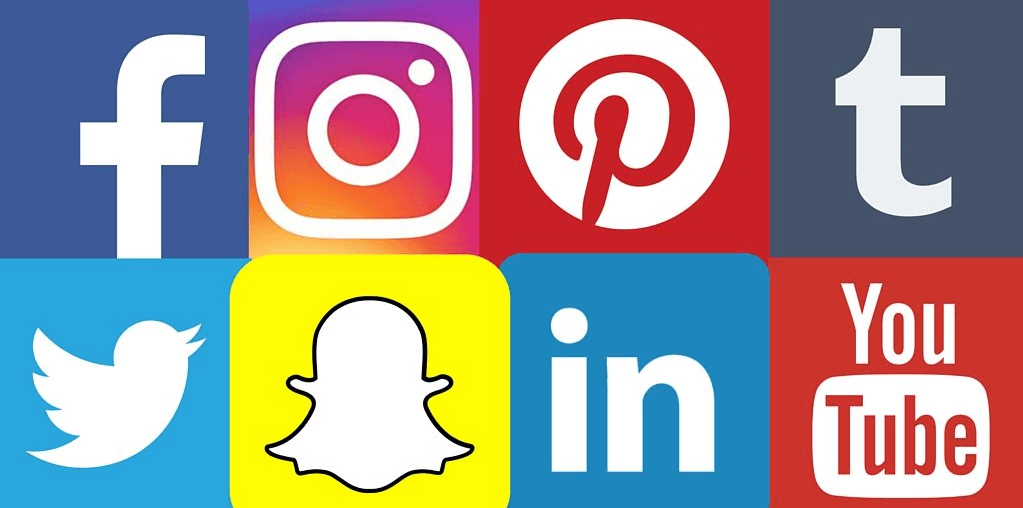 10. Get App Reviews and Ratings
Constructive criticism should not be ignored, even though listening to it is never easy. Obtaining and encouraging user reviews is the perfect way for you to gain feedback on your app and find out which features users love, which they would like to be improved, and which they absolutely despise.
Analyze your ratings to discover what your users are thinking. By listening to what your customers say, future users will leave more positive app reviews.
Users are more likely to download apps with higher ratings, and many form a first impression after reading a few app reviews on your page.
Sending push notifications through your app can help you gain such user reviews.
Do…
– Obtain at least 75-100 reviews per version.
– Focus on quality, not quantity.
– Invite users to review your app.
– Check the ratings and reviews weekly.
– Make the review process fast and easy for users.
– Fix items mentioned in multiple negative reviews.
– Watch for rating drops.
– Adjust your app based on reviews and ratings to improve the user-interface.
Don't…
– Pay to fabricate reviews.
– Ignore criticism.
11. Third-Party Services
Sensor Tower uses a fully automated Keyword App Ranking Tracking Tool that gives app developers access to accurate data on a per-keyword basis. This service offers improvements and changes in marketing campaigns and can also be tracked along with changes to actual app keywords. Some additional features include being able to view competitor data on a keyword by keyword basis.
App Annie's ASO tool gives app marketers access to the most important metrics needed in order to maximize organic search traffic. App Annie will show you which apps are ranking for the leading search terms which is helpful to publishers who emphasize the testing and refining of keywords.
Game of Whales is the go-to app for app developers who want to track their Mac and iOS apps in Apple's Top 300 App Store keyword rankings across each and every country. By doing this, AppStatistics provides the client with a comprehensive and truly global perspective of the App Store. Features include being able to browse top rankings by geography, category, and platform.

Conclusion
ASO takes time. It is important to note that while ASO proves the most important tool in driving your app user traffic, it will not happen overnight.
Thoughtfully consider your optimization strategy to maximize your keyword ranking. Though time-consuming, it will pay off in the long run.
The App Store Optimization process takes time and must constantly be tweaked and reassessed before you can finally say your app is App Store Optimized to its maximum potential.
Following these best practices will ensure proper optimization and will lead you to successful App Store rankings!
Get in touch with us and we'll help you in your quest to rank higher in the App Store.