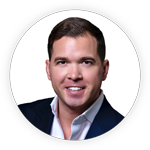 I hope you enjoy reading this blog post.
If you want my team to just do your marketing for you, click here.
Lifetime Value: Get Long-Term Success for Your App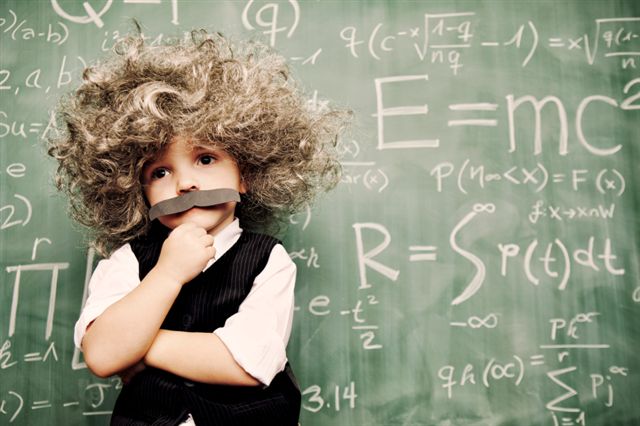 Developing a new app is never an easy thing. It takes you a lot of time, energy and investment. All app developers want to see their hard work pay off quickly.

We use so many metrics to track the performance of an app: CPM, CPC, CPL, CPA, or ROI and so on. But it's sometimes hard to focus on the big picture. That's where user lifetime value (LTV) comes in.
Customer Lifetime Value, or so-called LTV, is considered one of the most meaningful metrics for evaluating the profitability of an app. What's even better, it can also help you build up a user base and find your best customers.
What is Life Time Value
Lifetime Value (LTV) or Customer Lifetime Value (CLTV) describes the amount of revenue or loss a customer will contribute to an organization over the entire customer life cycle.
It reveals how much a customer relationship is worth over a period of time. The value of the LTV looks at the investments we plan to make for the customers and the return we expect from them.
It's a forward-looking indicator that has everything to do with the past, present and the future.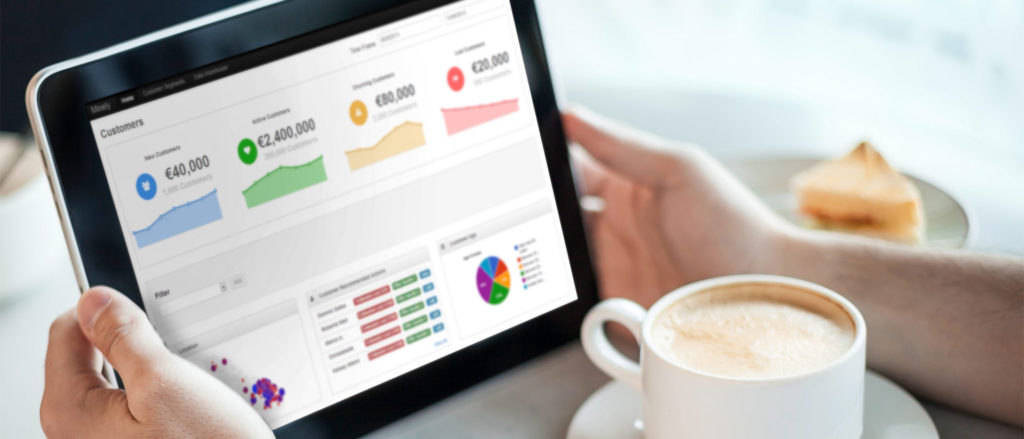 Why Lifetime Value can make a difference
Using LTV provides several benefits: it helps you make better use of your budget, you can know more about your customers and set segmentation, and also forecast the health of your app.
Find your best customers!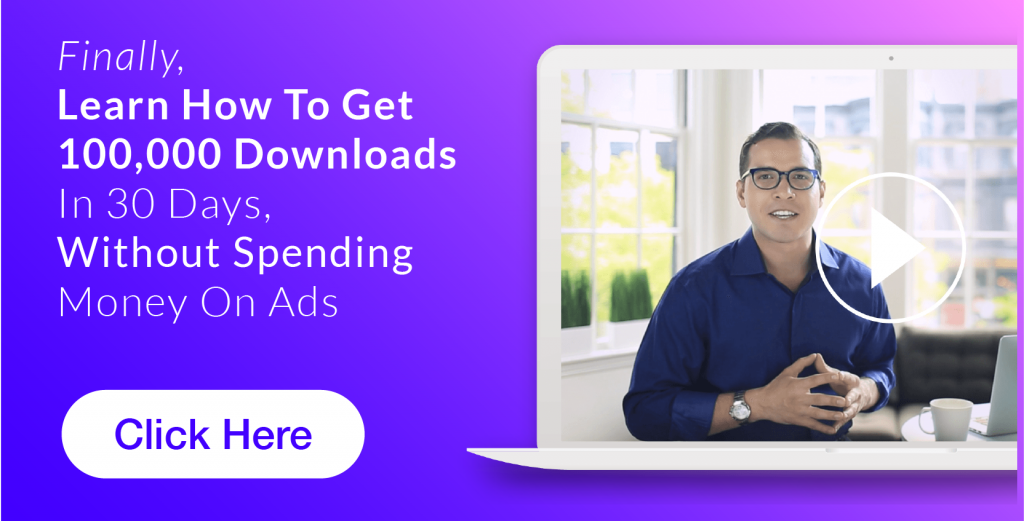 Who are your best customers? Who should you try to win over from your competitors? How can you secure customers' loyalty? Those are perennial questions for most app developers.
According to Flurry's data, average US users spend 2 hours and 42 minutes per day on their mobile devices; 86% of which is spent in apps. But not all customers are profitable. Here comes the famous 80/20 principle: 20% of your customers provide 80% of your profit.
By using the RFM principle (recency, frequency and monetary value), you can calculate LTV and clearly segment the most important customer group and develop your customer loyalty programs designed to retain them. LTV is empowering app developers and marketers to find out and acquire more of these repeat purchasers. In addition, you cannot lose focus on the customers who have a lower ranking for now. You can also nurture these customers into the higher rankings.
Optimize your budget usage
LTV offers you a more effective way to optimize your spending in the long term.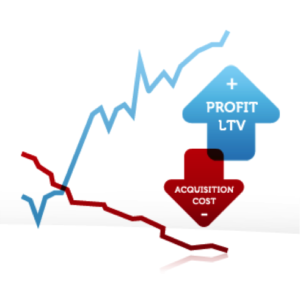 Many app developers try to optimize their customer acquisition strategies by minimizing how much they spend to acquire each customer (CAC). But simply imagine this: you get an app user to spend 10 times more than others, but it costs more to acquire. Will you spend more on him/her? The answer is obviously YES.
After you launch your app, you need to make every effort to market your app. You might spend on retention, sales, promotions, customer services, and more on your customers. LTV is a useful tool that helps repeat purchasers be differentiated from their less lucrative peers. Then, app marketers can optimize acquisition spending for maximum value rather than thinking about how to acquire a lot of customers at minimum cost. You can also compare LTV across channels and ads within channels, and maximize every quarter that you spend.

Know the health of your app
LTV can help you foresee problems in your revenue flow. Here is a common opinion: if the revenue is increasing, then you have nothing to worry about with your app. But there can be risks to making decisions based solely on a customer's current profitability.
An increasing revenue doesn't necessarily mean your app is in good shape. Actually, often times you consistently gain new users who drive your revenue, but you don't have many repeat or loyal users.
Such situations put your app at risk of experiencing a revenue bubble that might burst as soon as new user acquisition slows. Rather than depending on the acquisition of fresh users, focusing on retaining high value users and enabling them to spend in your app is more sustainable.
Track both the revenue and LTV of your app. If new revenue is increasing while LTV is declining, you need to start some new marketing campaigns or start allocating resources to increasing LTV. Acquiring users with LTVs is essential to the health and long-term success of an app.
How to calculate Lifetime value
Of course, LTV is only useful in as far as the projections are accurate! How to Calculate LTV? The basic formula is the following:
LTV = (Average Order Value) x (Number of Repeat Sales) x (Average Retention Time).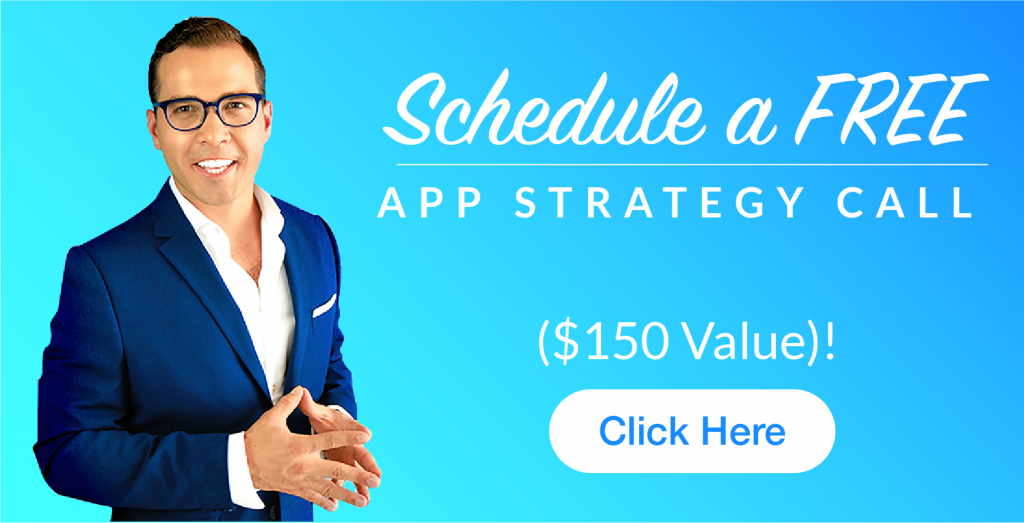 But the calculation can be quite complex due to different situations of marketing. The reliable LTV calculations are determined through a number of custom formulas and methodologies.
For this reason, it is important to "test" your metric and find out the best formula applicable to your app.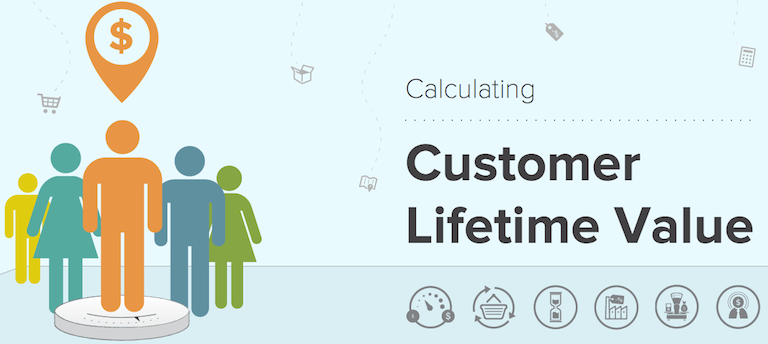 We can also use software or tools, such as Understanding CLTV, to help us get the accurate LTV. Google Analytics is also a commonly used tool to gather the data and predict the LTV.
After measuring customer value, the next step is to manage customer value – to make money by creating effective customer marketing campaigns and build up a loyal user base for your app!