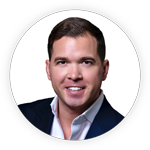 I hope you enjoy reading this blog post.
If you want my team to just do your marketing for you, click here.
The Ultimate App Development Success Mindset Course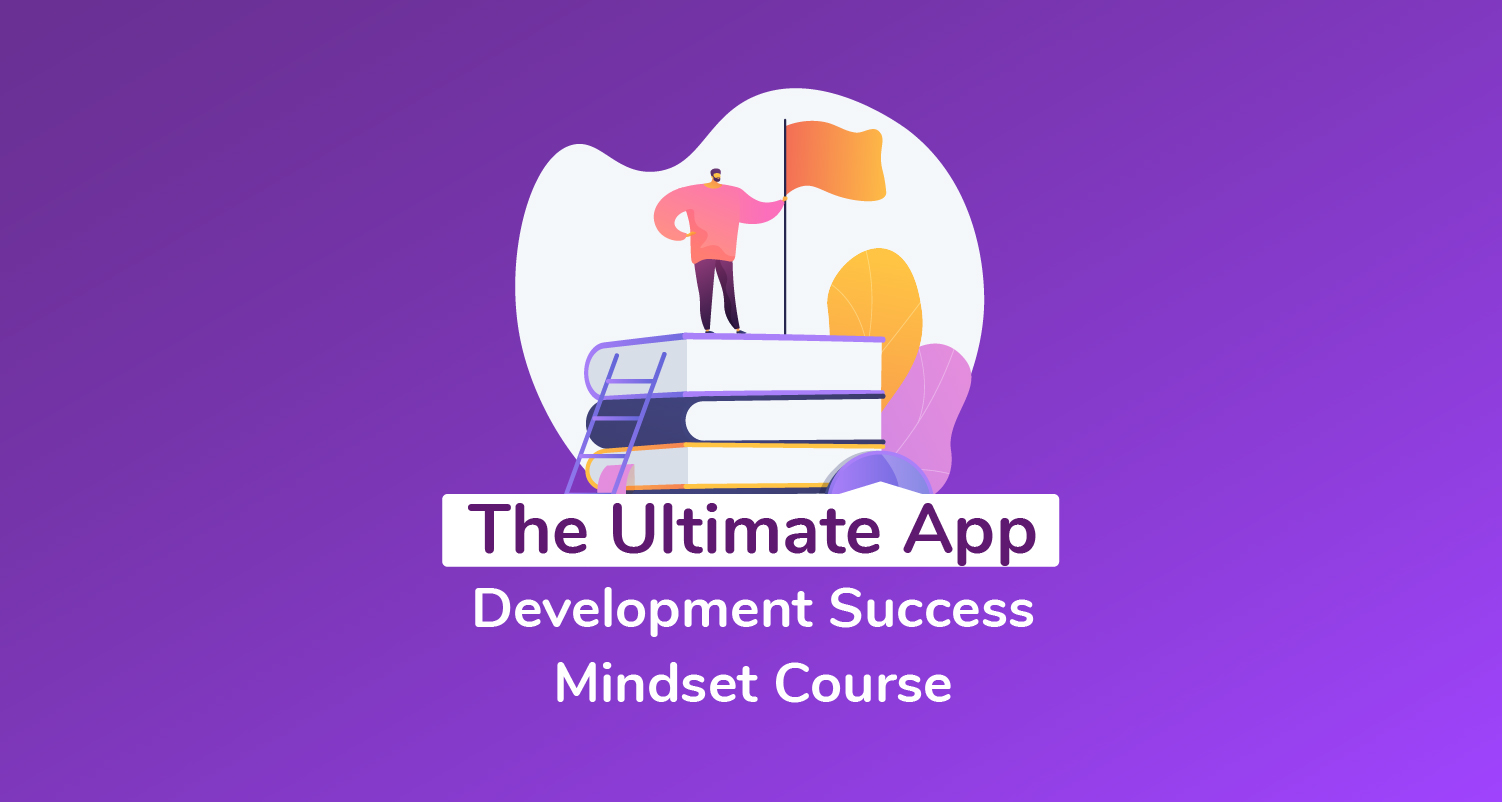 Table of Contents
What The App Development Success Mindset Is All About
Revealed: What The 1% of Successful Apps Do To Succeed
Tweaking Your Message
How To Successfully Market Your App
Curious about the best mobile app development success mindset? Or, in simple terms, have you ever wondered what's in the mind of a successful app developer or app marketer? What exactly do they do to break into the most successful 1% of mobile apps?
It may sound surprising, but it is not necessarily just the overall design, app marketing strategy, and user-friendliness that determines the success of a mobile app after launching it. Yes, of course, all these factors are absolutely important – but so is having the right mindset.
Some call it the growth mindset, while others tend to think of it as the success mindset. I, on the other hand, like to refer to it as the app development success mindset – and today, I'll giving you a full course on:
What it entails.
How the success mindset impacts performance after mobile app development.
How to turn a fixed mindset into a successful mindset – a simple change you can make in your own mindset that can completely revamp your mobile app business.
How to effectively leverage the same strategies that the most successful mobile apps have been using.
And so, without further ado, let's start with the basics…
What The App Development Success Mindset Is All About
Many entrepreneurs and app developers look forward to the day their mobile app goes live.
Unfortunately, though, while it can take months or even years of development, planning, and testing before an app is ready to launch,  many people end up rushing into launching an app. This is often the underlying reason why so many mobile apps fail or lose most of their app users in a short timeframe.

That said, there's no denying that there are multiple ways to remedy a poorly performing mobile app. But, it all begins with a proper success mindset.
You see, changing just your mindset when it comes to building an app business can transform everything. And yes, that applies to all types of mobile apps, including enterprise apps, as well as native apps on the App Store and Google Play Store.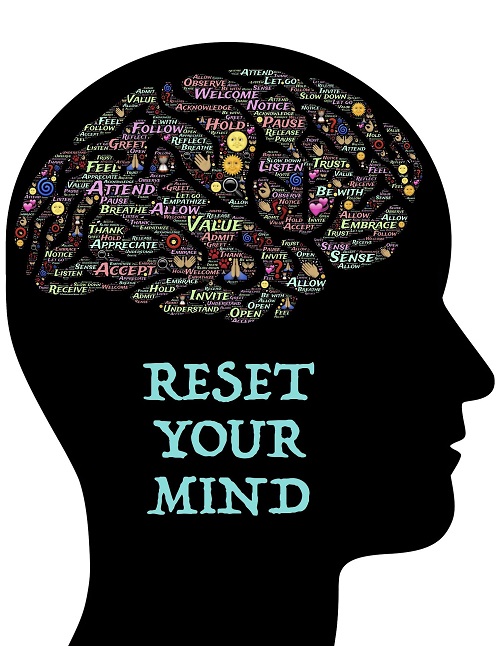 So far, you might have noticed that this is the same mindset used by top product managers and billion-dollar CEOs – like the founder of Instagram Kevin Systrom, the founder of WhatsApp Brian Acton, and the founder of Airbnb Joe Gebbia.
Well, of course, you could argue that they enjoyed the backing of Silicon Vallery VCs. Fair enough. But, in the long run, it's the growth mindset that pushed them to shift their business and reach extraordinary success.
Kevin ultimately sold Instagram to Facebook for a whopping $1 billion, while WhatsApp literally broke the bank after being sold off to Facebook for $19 billion.
These are figures that you too can achieve with time. You just need to find a way to shift your mindset as you launch your mobile app on the Apple App Store or Google Play Store. And to help you with that, here's a brief exposé on what the most successful mobile apps do to beat the rest.
Revealed: What The 1% of Successful Apps Do To Succeed
Statistically, it turns out that over 99% of new mobile apps that launch every day fail and never earn a profit.
And it doesn't stop there. When you look into the habits of mobile users, it just so happens that 90% of mobile apps are only used once and then deleted.
So, while some apps end up failing because they're not discovered, others bite the dust because of not being used enough to earn back the investment from in-app purchases or advertising.
Maybe you're feeling this right now. Maybe you've already launched, or perhaps, you're in the process of launching an app and are struggling to get the word out.
Here's the good news. Even though 99% of app businesses don't make it, you still have the power to push your app into the most successful 1% bracket
How?
Well, first we have to look at what the successful 1% of apps are doing.
So, the question is: What do the 1% of the successful apps do to succeed?
In order to answer that, let me start by asking you a question:
What would you say is the difference between a U.S $1 bill and a $100 bill?
I know it's a strange question to ask because the answer might seem obvious at first. Most people assume that the difference lies in the size and weight of the paper.
Quite understandable, I must admit. But, as it turns out, that's not the case. The truth is, every bill has the same exact weight, paper, size, color, and type of ink.
As such, we can agree that the only difference between a $1 bill and a $100 bill is the message on the paper.
That's it. It's that simple.
One says 100 and the other says 1. But which one would you rather have? Which one has the better message?
The $100 bill.
Let's stop and think about your mobile app development for a second.
Does your marketing and messaging present your product as a $1 app or a $1,000,000 app?
Yes, of course, it matters. It's all about how you are presenting your mobile app to your target audience.
The difference between a $1 app and a $1,000,000 app is all in the messaging. Tweaking your messaging can make the difference between your mobile application being a success or failure.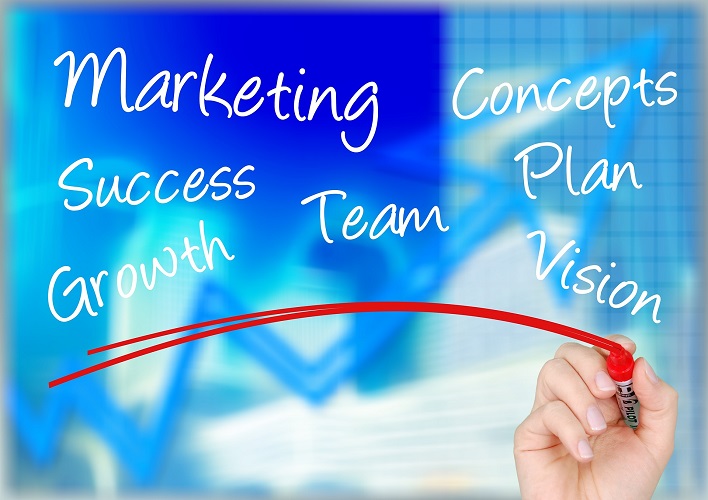 So, the bottom line here is, focus your mindset on portraying your mobile app as a $1,000,000 app.
But then again, how exactly should you approach the whole thing?

Applying the Success Mindset: How To Tweak Your Message
The mobile app market is extremely saturated – and has been for years. So much so that, every month, there are nearly 40,000 iOS apps launched on the App Store, and 113,000 apps released on the Google Play Store.
This trend applies even to the niche markets in the app industry. For instance, you can bet that there are thousands of new dating apps being launched at the moment. So, of course, it's pretty easy to lose your app amidst all that buzz.
Now, to avoid that, you need to find a way to stand out from the crowd. This is where the app success mindset should kick in, and help you draft the right marketing message for your mobile app.
You see, the depth and degree that you master your app's marketing and message will directly dictate your success in your market. It doesn't matter how great your app idea is and the amazing features it has if no one sees it.
Thankfully, the good news is, you don't have to figure it out all on your own.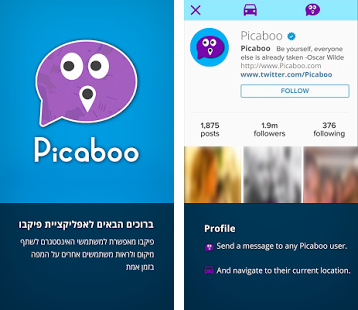 Let me tell you a story…Have you ever heard of the multibillion-dollar mobile app called Picaboo?
Probably not.
The app began in 2011 in San Francisco California, when two Stanford University students forever changed the way millions of people around the world communicate today. But why haven't you heard of it?
Because it didn't start out that way.
It all started when a student named Evan shared a photo-sharing app idea in his design class. The app was called Picaboo, and it was first dismissed by fellow students as "silly and of very limited use." Despite the lukewarm reaction, Evan brought on a programmer who would become co-founder of the company. His name was Bobby.
When Picaboo launched, it allowed you to take and send ephemeral pictures.
Unfortunately, when first launching, Picaboo didn't catch on and it failed due to its poor marketing efforts.
Of course, Evan and Bobby were discouraged, frustrated, and didn't know what to do next.
Maybe you feel similarly about your app right now. I get it. I've even been there before with my own apps when I started over 10 years ago.
So why am I talking about an app you've never heard of that failed upon launch?
Well, if you are a millennial, there is a very good chance you use this same app every day. But now, it's under its new, re-established name: Snapchat.
After the launch of Picaboo failed in 2011, the founders understood that in order for their app to succeed, they needed to double down on their marketing to make it stand out.
After rebranding their app and adding new features to make the app more appealing to a younger generation, they re-launched the app under its new name: Snapchat.
Now, 9 years after their relaunch, Snapchat currently has 238-million  users who share 2.5-billion photos daily, and the company is currently worth $20 billion.
Snapchat has paved the way for future communication innovations and will probably continue to do so for the foreseeable future, but only because of its unique marketing and messaging. There are certainly many other communication apps out there – but Snapchat positioned itself to be different and unique and that is what made them successful.
How To Successfully Market Your Mobile App
Maybe thinking of starting a billion-dollar app is not your goal, and that's okay. You certainly don't need to launch a billion-dollar app to succeed in your market.
Maybe your goal is smaller. Maybe your initial goal is to make a $10,000 app or just get 10,000 downloads. And that's okay. I get it. That's a great goal.
No matter what your goal is, the only thing that's currently stopping you from achieving that goal is marketing. You can create the most innovative and revolutionary app in the world, but it's all meaningless if you can't get people to discover and download it.
Marketing is the lifeblood of any successful app business. The good news is you don't need to reinvent the wheel. Success leaves clues.
You can learn from others and apply the same strategies that worked for them. There are certain fundamental marketing strategies that all the top apps incorporate, and you should too.
So, ask yourself:
What makes your app truly unique and special?
What do you or can you do differently from your competitors?
How can you get that message across through your marketing?
Why have your marketing strategies failed in the past?
What's your next move?

Key Takeaways:
The best way to ensure success when launching an app is to have the correct mindset and approach.
99% of all new apps will never turn a profit and will eventually fail.
The best way to make it into the top 1% of apps is by creating a captivating and unique marketing message.
Apps like Snapchat launched their success when they took the time to re-evaluate their messaging and focus on what made them different and unique.
The only thing stopping you from achieving your goals when launching an app is the way you market it.
Your Next Steps
If you're ready to take the leap and make your app a success, now is the time to go deeper.
I've created a free 20-minute on-demand training video just for you. There, I'm going to share with you 10 steps that you need to do in order to get an additional 100,000 downloads in 30 days.
Just head on over to SkyrocketDownloads.com and you can get free access.
If you're ready to start hitting the ground running and perfecting your marketing strategies, now is the time. Our app experts have experience working with billion-dollar apps and they can help you reach success.
Our App Growth Specialists are here to help.
In fact, if you reach out now, we're offering you a free app strategy call. During this call, you'll talk one-on-one with a member of our team to drill deeper into your app and help you craft a step-by-step plan to reach your download goals.