As a design enthusiast, I am visually inspired by the natural environment and by everyday life. When I am frustrated and running out of ideas for a personal or work project, I sometimes go outside to look for inspiration—only to find that I do not always have my laptop or a sketchbook on me. Hence, I am always on the lookout for new iPhone apps and design tools that will help me create my masterpieces. Here are the best apps I found that could help professional and aspiring designers organize their ideas, create more beautiful pieces, and share their work with others.
Evernote
The first key to success in design is staying organized. With Evernote, you can create notes, save links, organize your tasks, and track your to-dos. Available on all platforms, Evernote's basic plan is free to use, and your content will automatically sync across all your devices—allowing you to share and access items anywhere you go. Let Evernote do the work for you.
Wunderlists: To Do Lists & Tasks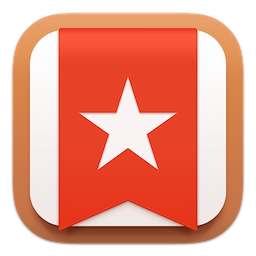 Featured on LifeHacker, The New York Times, and Forbes, Wunderlist is a simple app that keeps you organized. You can create a list, reminders, and due dates for different tasks so you will not miss another deadline with this new productivity app. Perfect for team projects, Wunderlist allows you to assign to-dos and share them with your colleagues.
LogoScopic Studio
LogoScopic is a portable logo design studio specifically curated for a mobile platform. For starters, LogoScopic Studio provides you with editable and custom-made templates so you can visualize and create powerful logos without prior design experience. With over 100 fonts hand-picked by developers, LogoScopic allows you to choose a typeface that best communicates your brand values. On top of these features, you can easily export your design in both print or digital format.
Adobe Capture CC
Adobe Capture CC is tool that creates color themes from anywhere to feed your creative inspiration on-the-go. As described by Adobe, it's a one-stop app that can aggregates features of Color CC, Shape CC, Brush CC and Hue CC. Once you import your photo into the app, it automatically selects and develops a theme of colors. Now available for free download, you can create personalized palettes from your Camera Roll with this new app.
Fontbook
Can't find the perfect typeface for your next project? Fontbook is a comprehensive font database featuring over 37,000 typefaces from over 8000 font families. You can search, layer, move, scroll and combine your favorite typefaces, all in one app. Available now on iOS, you can kickstart your design with a kick-ass typeface. With Fontbook, your designs will never be boring.
Adobe Illustrator Draw
Like the desktop app, Illustrator Draw is a tool for creating free-form vector graphics with 5 vector brushes and up to 10 layers and a photo layer. Integrated with Capture CC, you can import images and color palettes developed from Captured CC to Draw CC as vector outlines and send drawings to your desktop. Now available on iOS and Android, you can create and edit high-quality artwork on the go with Adobe Illustrator Draw.
Adobe Photoshop Mix
Adobe Photoshop Mix is a production-quality photo editing tool that fits in the palm of your hand. Photoshop Mix has features that allow you to edit photos, crop out specific objects and combine images. You mix and match and enhance various elements from different photos all in one app.
Behance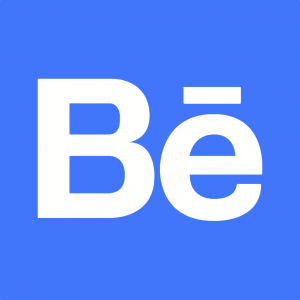 Another app from the Adobe Family, Behance is a networking platform created for designers to show off their skills to the world. Behance allows you to browse through users' profiles and portfolios and discover creative work from all fields of design—from typography to motion graphics. With the Work in Progress feature recently added, you can share any current or ongoing projects with other users. Download Behance today and start sharing your masterpieces.