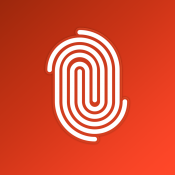 Tired of repeatedly typing in the same usernames, passwords, and addresses into your phone? Personally I find myself always typing out my email addresses and login information, which is really annoying. But now there is a smarter way to input information. Spice up your boring iPhone keyboard and become a more efficient typer with Gesturely – Instant Input Keyboard. This is the first app that is a gesture-only keyboard!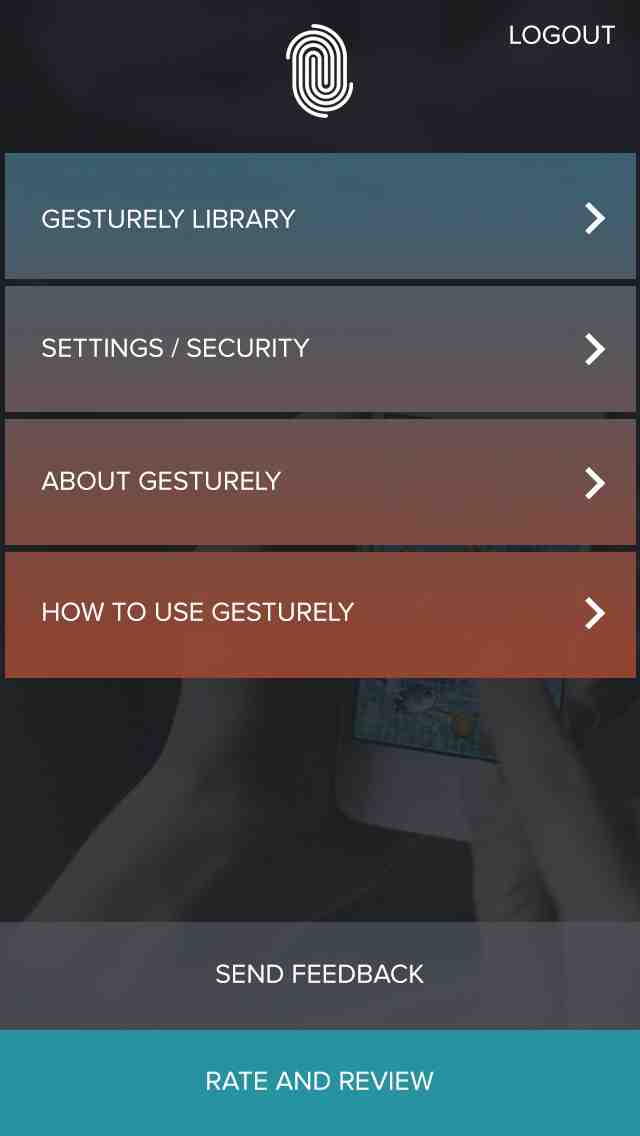 Input information into your iPhone faster to save yourself some time on a daily basis. Do you find that you repeat yourself a lot? Maybe you use the same phrases or responses when texting people? Gesturely – Instant Input Keyboard makes typing or texting faster and more fun by allowing you to simply swipe a shape with your finger, instead of typing something out. Swipe a shape via the gesture-based keyboard and watch as your saved phrases are instantly pasted into conversations!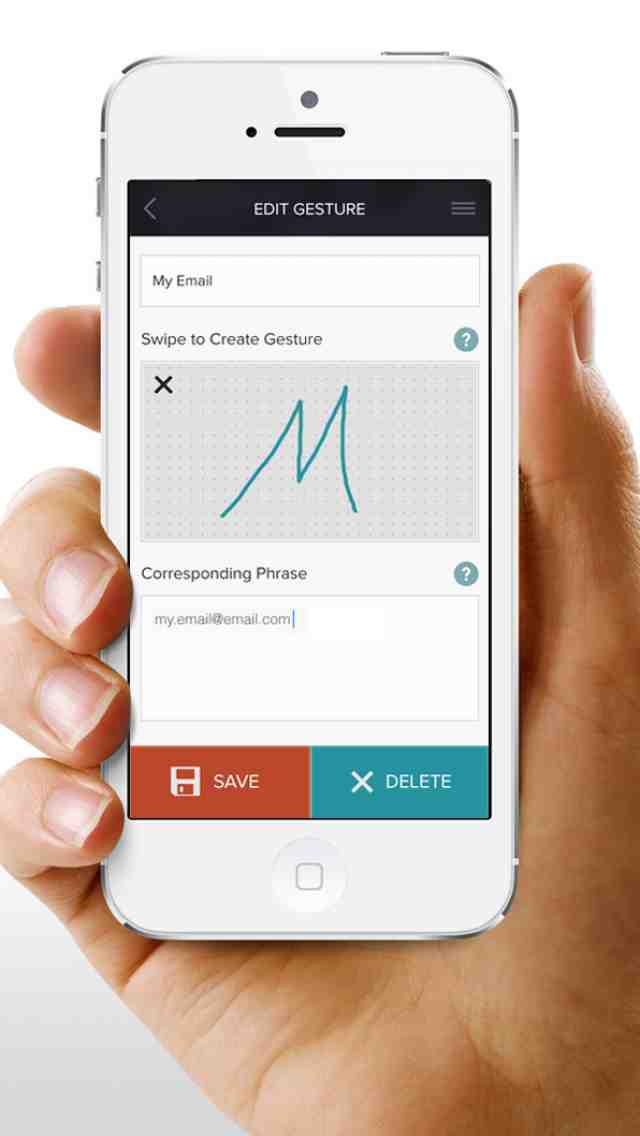 In this app, you can create as many gestures as you want. Don't worry about having to delete some if you run out of room, because all of your gestures are saved forever in your personal Gesturely library! Custom gestures can be created for anything you want, the possibilities are endless! You can create gestures for everything from your favorite emoticons to an entire paragraph.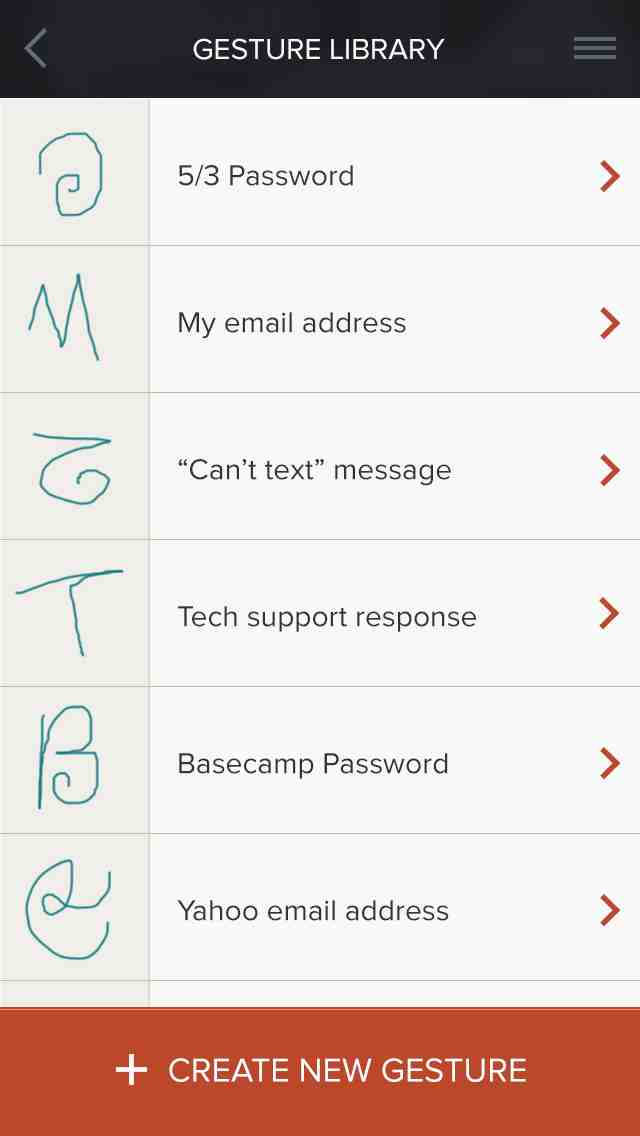 You never have to worry about safety with this app. All of your information is stored safely and securely on your iPhone. Your gestures are all password protected!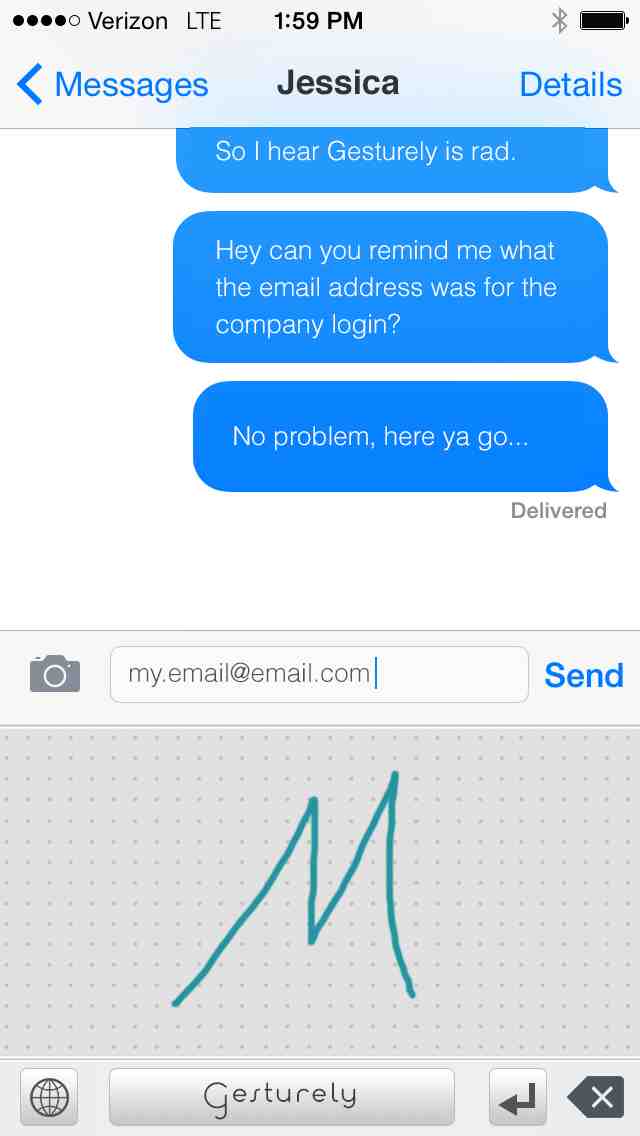 Gesturely – Instant Input Keyboard is now available in the AppStore! Comment and let me know what you think. Try using a gesture to write the comment!

Replace Mobile Typing with Gestures