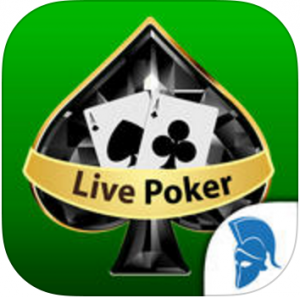 Do you like the fun of gambling but hate losing money? Poker Live, the new game app, can give you the casino experience but doesn't require you to save up for the trip. It's an online virtual reality multiplayer game that lets you socialize with other poker players as if you are sitting at a table in Vegas. Although Poker Live does not offer real money gambling, it brings you into a virtual world of gambling.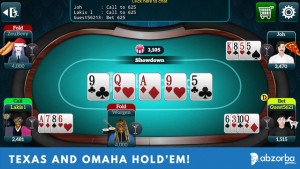 Poker Live comes with both Texas Hold'Em and Omaha High/Low all in the same app. Once the cards are dealt, the cheeky 'Hand Strength Meter' shows you how strong the cards in your hands are. The new app offers a great way to learn Poker if you are new to the game. Also, You can create and personalise characters by changing the features and dressing them up in cool and sexy outfits. With your unique character, you can make friends, challenge other users and swap cocktails with other players in the game. If you are running out of virtual chips and want to take a break, you can easily gain back those points by playing mini games like Lucky Wheel and Scratch n' Match.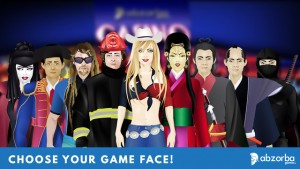 As there are more and more players signing up every day, you will be challenged by new faces in this virtual yet authentic online community. Each table you join will be a different and exciting Poker experience. With hundreds of tables, VIP privilege suites and tournaments, you have the option to compete at a level that suits your style.
Recently updated, point system ranks you on the Poker Live's Leaderboard that refreshes every week. Top Ten winners of each week get a chance to win prizes. Intended for adults 21+, Poker Live Omaha & Texas is now available for free download on the App Store. The tables await.