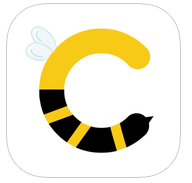 Reading is a thing of the past with the release of the new app ColonyFM. This innovative app provides endless news articles, blogs, and web posts that users can listen to wherever and whenever they choose! ColonyFM is free to download in the App Store and offers a truly limitless amount of articles to be heard.
I find ColonyFM's best feature to be the ability to listen to anything I want. If I can't find something interesting out of the copious amount of topics covered on the app, then I can tell ColonyFM and they'll customize some content specifically for me! All I have to do is send in a link for a piece of writing I would rather listen to than read, and they send a narrated version right back–ready to go. However, with this said, I haven't even thought about sending in my own article yet, simply because of the handfuls of articles that already keep me so entertained. One second I'll be hearing about how plants are grown in outer space; then I'm brushing up on my business skills by listening to what it takes to create a successful startup. Being able to learn everything and anything while I am on my commute, working out, or otherwise on the go is what makes this new app so great.
While I do enjoy using ColonyFM, I think the app could make a few improvements, especially by adding interactive features. Some interesting ideas I have would be including a video section where users can choose a Ted talk or an interesting news video to listen to or watch. Fun and simple games could also be a great addition to the app. These interactive features could attract new users while continuing to entertain existing users on the app.
ColonyFM can definitely cure boredom and teach you something new.  Check it out for free in the App Store, and let me know what you think!  More information about the app can be found on their website,